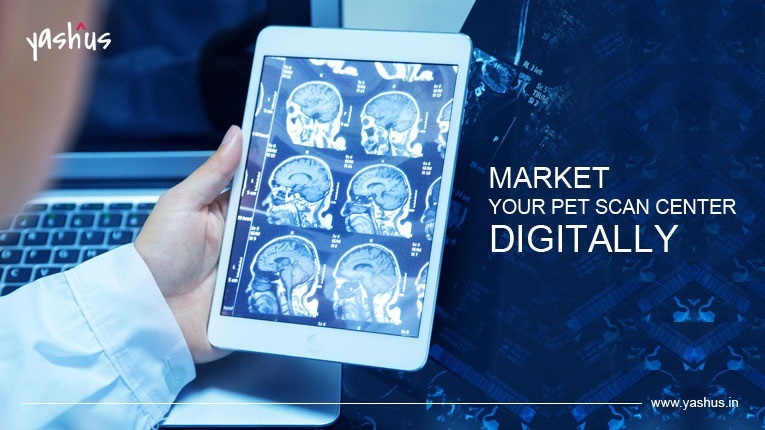 You must know how to market your PET scan center digitally
You can market your PET scan center digitally. These days, you don't have to wait for years to build trust and achieve success. Out there, the competition is fierce, and if you don't, someone else will. But, you must know what to do and how to. Digital marketing isn't just about social media. It is a blend of several elements organized together to bring results over a while.
4 Steps to digitally market your PET scan center
Digital marketing helps you create outreach, improve your local search rankings, increase your website traffic, and convert users into prospects. Remember, it isn't a magic trick. So, don't expect your rankings to boost overnight, or see your mailbox overflowing with lead forms. Digital success is subject to consistent efforts in the right direction, and proper techniques we'd now discuss.
Step 1 – Conduct website analysis
Your website proves productive only if you optimize it. So, begin with analyzing your website. Google Analytics helps you determine visitor trends, bounce rates, navigation, traffic source, user age, demographics, behavior, gender, and most searched keywords.
Analyzing your website helps you know your shortcomings, your competitor's strengths, and your weaknesses. You can have a complete report on your website and its performance to-date. Further, it helps you devise website optimization strategies, and make changes to it to ensure your website fulfills users' demands.
Step 2 – Do search engine optimization for your website
SEO is a broad concept, entailing diverse factors constituting your search engine rankings.
a) On-Page SEO
On-page SEO involves creating SEO-friendly URLs. So, begin creating a title tag with keywords, posting authentic, engaging videos, and incorporating keywords naturally in the first 100 words. Besides, developing a responsive web design, and boosting website speed also contribute.
Build a comprehensive keyword strategy. Use Google Analytics to know what keywords users search and their frequency. Add the relevant keywords organically in your content, without stuffing them.
Optimize your content through readable, authentic, and informative content. Let your website content have entertaining videos, attractive infographics, and CTAs to ensure that you increase your conversions.
Internal linking involves linking one page of a particular domain, to another from the same. It improves usability through anchor texts, increase page views, page rankings, increases on-site time, enhances indexing, etc.
b) Off-Page SEO
Generating quality backlinks through external submissions
Backlinks prove a strong source of website traffic, as they create trust among the users. When a reliable web source cites you on its website, the user is more likely to click on the link. However, link building takes time. So, have patience and keep working up to it.
c) Technical SEO
Technical SEO includes optimizing your website for the crawling and indexing stage. It is a crucial aspect, as, without it, your SEO efforts won't prove as successful. Here's how you can optimize technical SEO.
Robots.txt present in the root directory of your website instructs the search engine on what pages it must crawl and index.
An XML sitemap guides the search engine while crawling the website. So, ensure, you optimize the XML sitemap.
Your website must load in less than 6 seconds. Some steps to do so include upgrading your server, minimizing plugins, using asynchronous JavaScript loading, and upgrading WordPress and all the plugins to the latest versions.
Add schema markup to help your search engines understand your content better, enhance your brand presence, improve rankings, increase CTR with attention-grabbing results, etc.
Step 3 – Build social media presence
Social media helps you build a strong digital presence. Your activities on social media in the form of posts, videos, infographics, responses, etc. enhance user trust. Besides, Facebook marketing forms a good source of website traffic and improve brand reputation.
Step 4 – Google Ads for more Conversions
Google ads prove useful in increasing conversions. You can do so by improving your CTAs, aligning your ad copy with your landing page, boosting your click-through rate, optimizing your quality score, and landing page.
Conclusion:
Yashus Technologies, one of the leading digital marketing agencies in Pune, has helped PET scan website for digital marketing. It has brought positive results in the form of increased website traffic, leads, and conversions. If you too are looking forward to page rankings and increased leads, connect with Yashus!