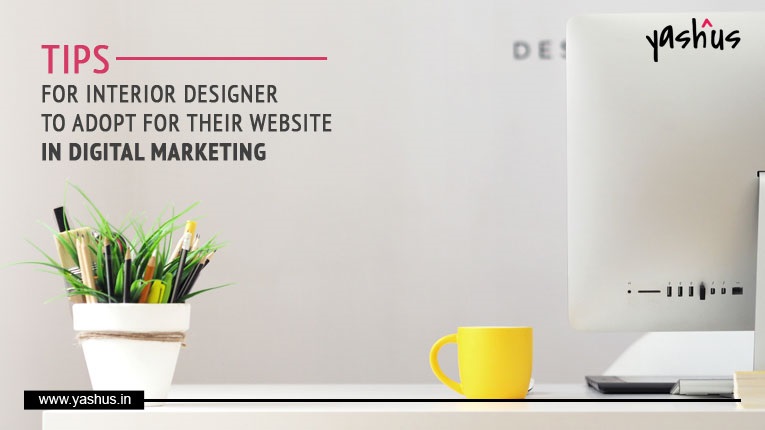 Tips for Interior Designer to adopt for their website in Digital Marketing
Interior design is no longer a local business; you can take your business online and serve clients from across the globe. However, the interior design business online is not a new trend, and thousands of interior designers are already dominating the online market.
Does that mean you cannot succeed online? You can, but you will help with professional Digital Marketing for Interior Designers. Although it is better to seek digital marketing services, if you want to DIY, here is how you can dominate your online interior design business by using digital marketing effectively.
Build an effective website
To start a business online, you need a website. Consider a website as an online shop where your customers and consumers will land to know more about your business, services, and products. Therefore, to build that strong first impression and hook in your visitors immediately, your website needs to be attractive, responsive, and engaging.
For a website to be attractive, it needs to have a sleek design that neither looks too clunky nor too bland. Consider using unique color combinations along with images and quotes to give your website a stunning look and feel.
A responsive website loads fast and responds to the inputs quickly. To make a website responsive, you should make sure it does not have any irrelevant content, images, etc. The more content a website has, the more difficult it gets to make it more responsive.
For starters, it is essential to have more white-space than content, have small navigation buttons, and only relevant content and images. Also, if media is necessary, make sure it is compressed because full-sized photos take more time to load, which slows down the entire website speed.
Blogging
Blogging drive a website forward, and to engage your audience and build trust; you need to post regular blogs. The blogs need to provide valuable information that adds value to people's lives. As you keep on putting out engaging and informative pieces of information, you will start attracting more and more audience. And once you believe you have established a good rapport with your audience, you can promote your product and services. Following this pathway is much more efficient, and makes it easier for you to convert more people without putting in significant efforts.
Use Social Media
More than seven billion people use social media, which makes it a good enough reason in itself to use social media to promote your business. Moreover, platforms like Facebook, Instagram, and Snapchat are trying to transform into business-centric platforms, making it easy for you to leverage their power. Social media marketing helps you engage better with your audience, get their feedback, increase influencer reach, and interestingly promote your products.
Utilize the power of video
Video content is expected to overtake written content shortly and very rightly so. As this question to yourself — what would you prefer, a lengthy 2,000-word blog or a well-recorded 10-minute video with exciting visuals and audio? Video content helps in hooking viewers instantly, unlike blogs that take time to develop interest. Moreover, with the help of video, you can explain things in a better, more detailed fashion, which is a significant advantage for the audience.
SEO for your interior design business
Search Engine Optimization refers to the process of using techniques and strategies to rank your website on search rankings. A website without visitors is of no use; therefore, it is essential to make your website rank for multiple keywords. The best way to improve your website SEO is by using target keywords in your blogs. You'll also need to apply other on-page and off-page SEO techniques to increase your website rankings. A highly-ranked website gets more organic traffic, which in turn brings more conversions.
Conclusion
If you are looking for services for digital marketing in Interior Design, you need to find an agency that holds expertise and experience in the interior designer industry. The marketing of interior design is somewhat complicated and requires tailored strategies to target a specific type of audience effectively.