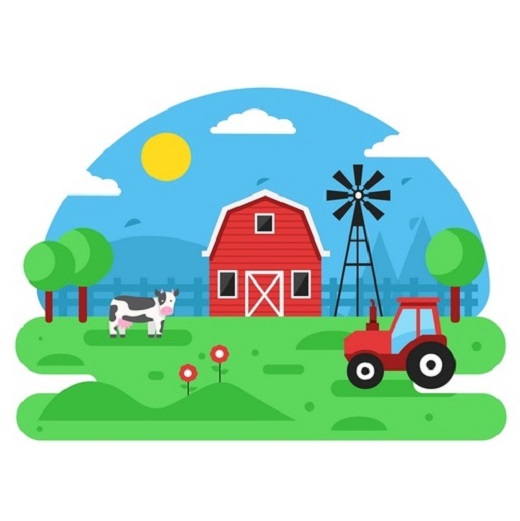 Digital marketing for the agriculture industry
The Agriculture Industry thrives on creating awareness, which we, the best digital marketing agency for the Agriculture Industry efficiently harness. Though digital marketing penetrated the Agricultural sector quite late, our expertise in agriculture and its allied businesses, allows us to target social media algorithms that boost customer engagement for your brand, creating customer awareness and adding value to your services. We bridge the gap between the two sectors, weaving a digital marketing campaign to penetrate your target audience's ecosystem and map consumer behavior, with powerful content marketing and Social Media strategies that maximize ROI.
Things we can build for you
We initially study your product and target audience, understanding the requirement and value your digital presence would bring to customers. By establishing a strong online reputation, we allow your digital property to be a real game changer in your business. Our team segments your target audience based on various aspects of your product, and creates target campaigns to each group, which attracts the maximum quality-focused leads. We study the challenges that arise with digital marketing for the Agriculture Industry, and mould our strategy to seamlessly overcome them.
How we can help you thrive
Our proactive nature and actionable business intelligence helps create strong marketing campaigns that expand your brand's reach into various businesses. The content team at Yashus utilizes principles in digital marketing for the Agriculture Industry, to shift between material that caters to a wider demographic and keeps customers engaged. We use various marketing approaches to create both, soft content and hard-hitting content for the regional agricultural community. Our team is adept at researching material and keeping up with the latest trends in the industry, which boosts your brand's perceived expertise and image in the field.
We keep your customers happy
Along with merely considering a consumer base, we also offer promotional strategies and incentives on a B2B level that focus on economic value, reliability, quality, and term of your relationship with customers. Since most transactions in digital marketing for the Agriculture Industry serve a long lifespan, we set short term and long term goals that maximize ROI and allow for customers to be regenerated in the sales funnel. Our team uses world-class conversion optimization strategies which deliver results that exceed expectations in generating leads and conversions.
Download our new whitepaper today – a beginner's guide to generating business leads the inbound way
Digital Marketing Strategies for Agriculture
In order to meet your requirements in the most efficient and effective way, we have designed a working methodology that identifies the key phases that could apply to your digital marketing promotion, along with the responsibilities we each share.
The team at Yashus was wonderful to work with. They first took their time to understand my business, before developing a strategy. The reach of my brand has been tremendous, thanks to their marketing efforts.
We approached Yashus with the sole purpose of spreading awareness about my product and increasing customer base in rural area. Within 2 months, their marketing strategies have boosted the local reach for my product. Thanks, team Yashus.
If you are looking for a Digital Marketing Agency that can walk the talk and partner with you to grow your business, our team would love to hear from you. Get in touch, and brief us what you need. We would be happy to help.