Customer centric solutions
Poor user experiences cost companies millions every year. We understand that a crucial part of any website development is the UI (User Interface) & UX (User Experience) design. UX improves the satisfaction of the user in terms of usability, accessibility, and efficiency, while UI design provides the user with a compelling interface through which they interact with the website
Our creative UI & UX Website design solutions :
Put customer experience at the heart of the web design
Grab attention at the first sight
Help in achieving your business goals
Improve customer loyalty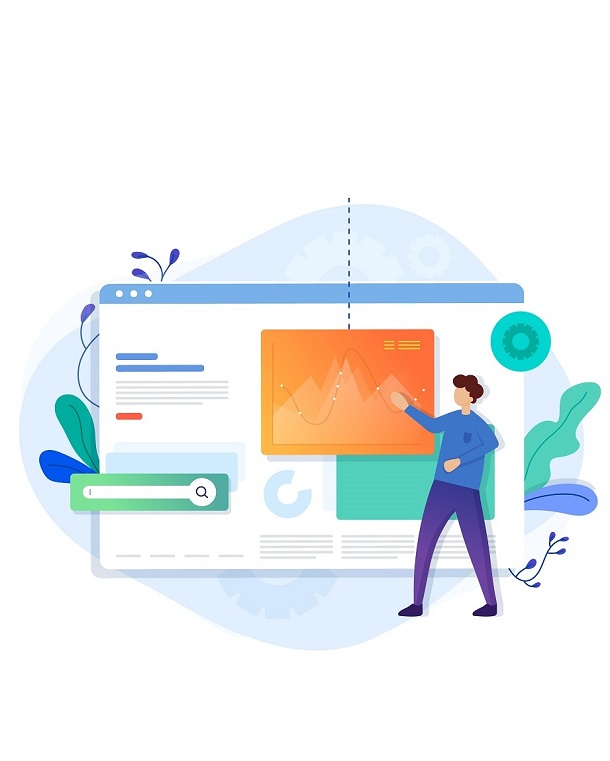 The Yashus digital marketing team has expert knowledge of how customers browse the internet, and what influences their buying habits, giving us a complete understanding of how the internet is used. We have helped businesses achieve their core business KPIs by delivering designs that appeal to their customers. We effectively use this knowledge to develop high performing websites for various clients, globally across industries
Digital Transformation – We help our clients stand out in this digital age by implementing the key components within digital media. By connecting and integrating customers, data and technology, we bring all these together to offer you a true digital leadership.
Creative User Experience – With multiple projects across industries under our belt, we have delivered user-centric services to our clients that enhance customer experience, and increase engagement, as well as trust building loyal customers.
Does your website have a memorable UI & UX?
Our expert designers and web developers create websites that are focused on delivering a clean and concise UI/UX. Get in touch with us today, to know how we can help your business & website grow with great designs
Download our new whitepaper today – a beginner's guide to generating business leads the inbound way
I think the Yashus team understands the exact requirements of brands. UI & UX is not only about good designs, but much beyond that. Only an expert team like Yashus can achieve the kind of results they have delivered for my business.
It was a pleasure working with Yashus digital marketing while building our website. We required out of the box thinking meticulous attention to detail and a high level of UX expertise.