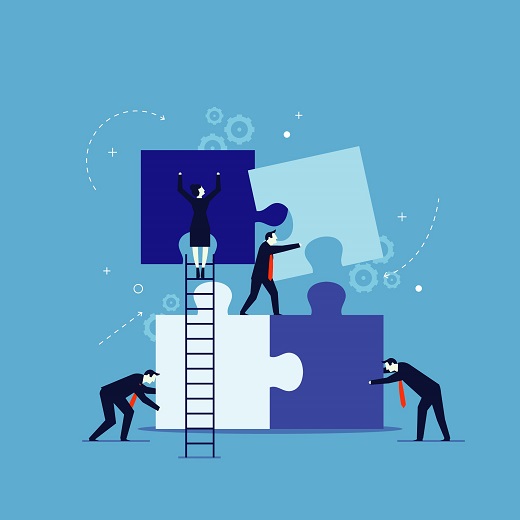 Digital marketing for manufacturing industry
Our in-depth knowledge of product mechanics makes us the best digital marketing agency for the Heavy Industry. Digital marketing for the Heavy Industry is a niche mastered by our experts, who optimize digital strategies to sync core elements with the industrial B2B sector, achieving significant ROI. By crafting actionable digital marketing campaigns, our strategy allows your product to reach potential businesses without alienating any part of your demographic. Impression is everything in the industrial sector, and we, at Yashus, work towards achieving sustainability, with modern and practical marketing campaigns.
Things we can build for you
At Yashus, we establish a strong digital presence for your brand, recognizing the challenges that come with building a reputation in a slow-paced sector that requires breakthrough B2B digital marketing for the Heavy Industry. Our team focuses on crafting a highly optimized marketing approach, to generate leads through proven programs that improve the probability of conversions. At Yashus, we use our prior experience in the sector, to focus on increasing rankings by driving quality potential leads to your website, which enhances the overall way your brand is perceived in the digital ecosystem.
How we can help you thrive
This is perhaps, the most crucial step, considering the long-term nature of this industry. We work towards setting short term, as well as long term goals to strategize campaigns in digital marketing for the Heavy Industry. Considering that this sector mainly consists of offline transactions and a loyal customer fan base, we analyze the impact of digital efforts on sales, giving your brand a boost in the right direction. We weave focused, conversational content that relays your brand identity and keeps users engaged, until the right time for a sale arrives.
We keep your customers happy
Our groundbreaking digital campaigns to drive sales reflect our expertise in digital marketing for the Heavy Industry, which nurture leads and engage with communities in your industry. We seamlessly craft a strategy to allow customers to have a satisfying experience with making a purchase. This in itself allows for automatic re-generation in the sales funnel, with promotional offers and incentives tied in with informational content. Our lead nurturing strategies ensure that your brand is not forgotten by leads in the market segment, turning them into loyal customers.
Download our new whitepaper today – a beginner's guide to generating business leads the inbound way
In order to meet your requirements in the most efficient and effective way, we have designed a working methodology that identifies the key phases that could apply to your digital marketing promotion, along with the responsibilities we each share.
Yashus helped me to not only define my digital marketing objectives, but build my brand and drive business through it. They enabled my engineering to progress to newer heights with their exceptional digital marketing strategies.
Yashus Digital Marketing feels like an extended team now, with their dynamic digital campaigns. They understand the client's requirements and business perfectly, and work towards the desired outcome. The team has worked hard to achieve our KPIs.
If you are looking for a Digital Marketing Agency that can walk the talk and partner with you to grow your business, our team would love to hear from you. Get in touch, and brief us what you need. We would be happy to help.