Search Engine Optimization (SEO)
Search Engine Optimization (SEO) is one of the essential digital marketing components because it makes your website visible on the search results. But, the implementation of SEO practices on your website can be a hassle, primarily because of the extensive SEO solutions that combine altogether do improve a website's SEO. Here is a brief overview of SEO, and how an SEO Company in Pune can help you improve your website's search rankings.
Rank at the top positions of SERP
Increase in Organic traffic
Outperform their competition
Generate leads without paying for ads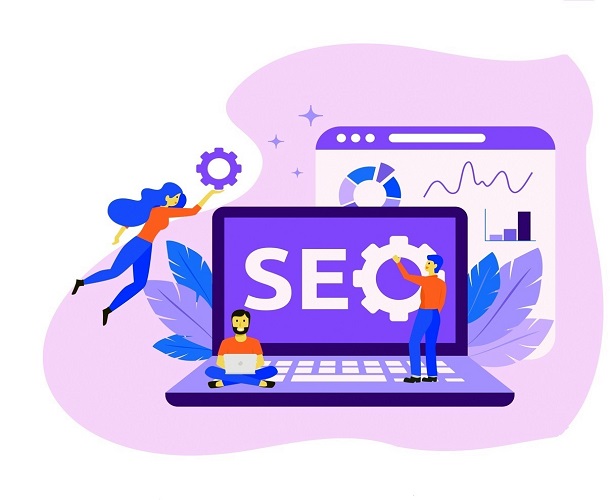 Search Engine Optimization Solutions
We provide an array of SEO solutions, as discussed below:
Technical SEO
Technical SEO consists of practices and techniques deployed to optimize a website for the indexing and crawling phase. The objective of this practice is to allow search engines to identify, interpret, crawl, and index your website seamlessly. Some technical SEO practices we utilize include robots.txt optimization, URL structure optimization, breadcrumb menus, etc.
On-page optimization:
On-page optimization includes all the measures taken within the website to improve its search rankings. In this technique, every page of the website is optimized to rank higher and receive more organic traffic. A few on-page optimization techniques we can apply include Page Titles, Meta Tags, Keyword Optimization, etc.
Off-Page Optimization:
It doesn't matter if it is the first time you are getting your website optimised, or want to take your SEO to the next level. Our expert team ensures that it is done flawlessly.
Download our new whitepaper today – a beginner's guide to generating business leads the inbound way
Within 6 months of working with Yashus, we started ranking for more than 4000 commercial keywords, which is incredible. I am absolutely satisfied with the way the team handled SEO for my brand.
Truly a professional team in handling the queries and tasks assigned, along with complete ownership of the project. The SEO work by Yashus boosted admissions for our institute in no time.
SEO Parameters We Work On
Some SEO parameters we work on include:
Keyword Research
Keyword research is the process of researching popular search terms and then applying them strategically into website content to rank it higher on search engine results.
Landing Page Optimization
Landing page optimization refers to the process of improving the elements of a landing page to increase conversion rates.
Content Improvement
Content is king and very rightly so. According to Google's recent algorithmic updates, useful content is the primary SEO practice, and if a website provides value to the readers, it will rank higher on search results. Content improvement refers to the process of improving the website content to make sure it provides value to the readers.
Backlink Generation
Backlink Generation is the process of creating backlinks from other websites to the website in question, which makes a massive impact on its search engine rankings.
Competitor Analysis
Competitor Analysis is the process of identifying a website's competitors, along with their marketing strategies, strengths, and weaknesses.
Website Analysis
Website analysis refers to the process of analyzing a website's performance, which includes reviewing the website's content, structure, code, and authority.
Mobile Website Optimization
Google has stated that mobile website optimization will be one of the major ranking factors on Google search results. With more than 50 percent of the total internet traffic coming from mobiles, it is essential that your website loads fast on mobile devices, and is responsive to mobiles and other small-screen devices.