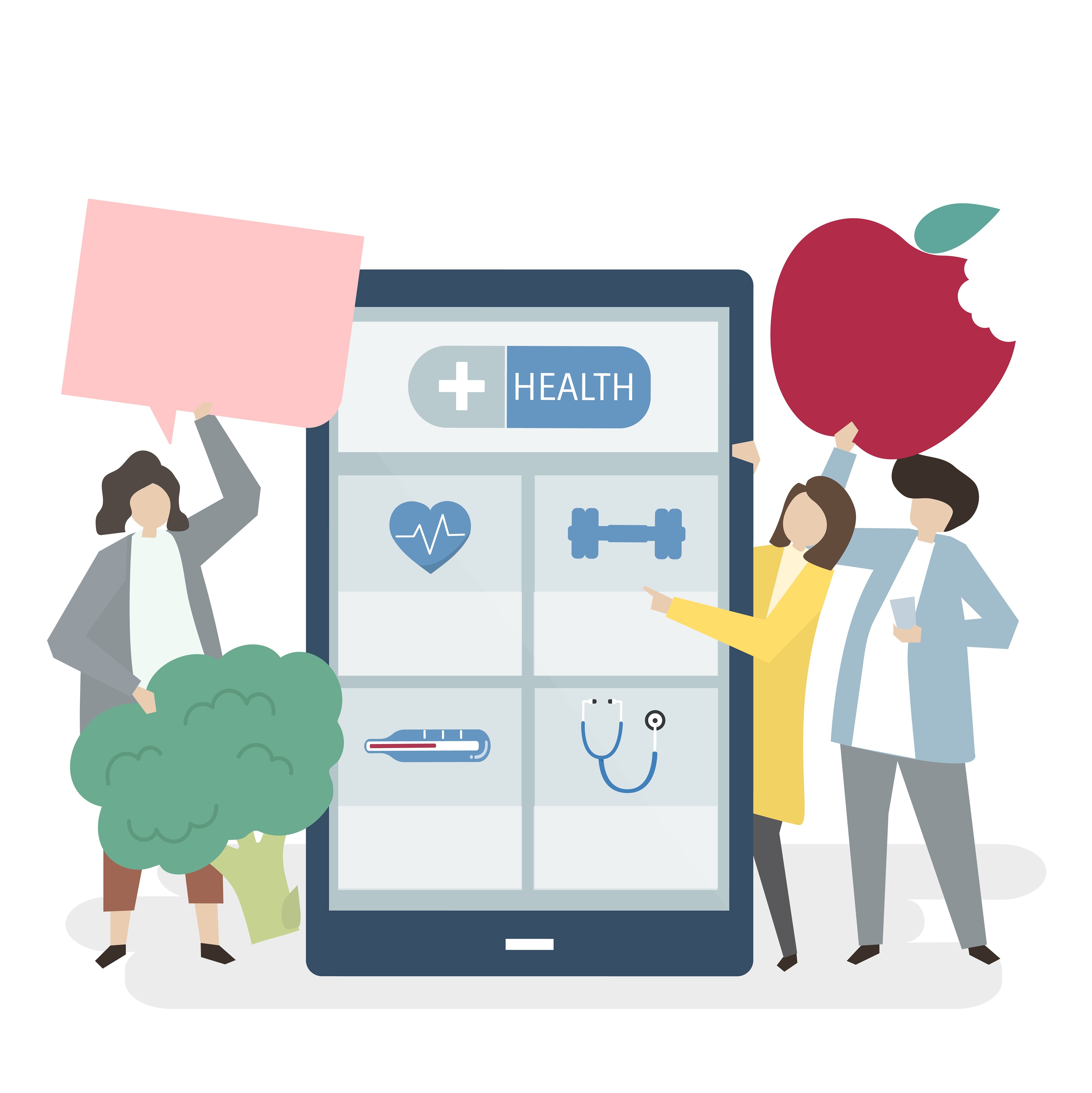 Healthcare Digital Marketing Strategy
Digital Marketing has revolutionized the Healthcare Industry, with its ability to drive market share, build patient relationships, and create transparency. Adept at crafting a strategy that recognizes the primary challenge of digital marketing in this cutthroat, information fueled industry, which is constantly subject to government regulations, Yashus has earned its name as the best digital marketing agency for the Healthcare Industry. Our experts craft a digital strategy that optimizes SEO with paid and organic campaigns, to personalize customer experiences by weaving digital stories to boost ROI, all in the midst of maneuvering legislative outcomes. We make the most of the digital platform to build you a strong brand reputation that holds fort at the top of SERPs.
Things we can build for you
The first step to attaining considerable reach in the industry is by establishing a powerful brand persona that reflects the credibility and expertise of your business, which we, at Yashus, efficiently harness in digital marketing for the Healthcare Industry. By developing a resourceful, yet easy-to-navigate website with robust offerings, your digital presence comforts users, boosting the number of visitors to your property. We recognize what today's healthcare consumer is on the hunt for, and deliver a personalized user experience to attract maximum leads for your business.
How we can help you thrive
We channel the personal, behavioural, and social data gathered by our research team to deliver a marketing message that targets each corner of your demographic and keeps them engaged. Our reach on social media allows for multiple forums on healthcare issues that connects your brand with its audience through powerful social media campaigns. With strong SEO techniques, we match relevant search queries with your online property, driving quality leads to your business. Our team for digital marketing in the Healthcare Industry weaves content that informs and resonates with your audience, compelling them to take action.
We keep your customers happy
Our tech integrations to your online property allow for quick and easy conversions that maximize ROI. We track consumer behavior, offering the right incentive at the right time, for a high powered conversion. Your strong brand reputation and satisfied customer base automatically allows for re-conversions, which build loyal, long-term customers. Our dynamic ad campaigns explore feed driven connections with actionable content for instant conversions. By keeping both, yours and your customer's end goal in mind, we streamline services for brand exposure and customer confidence, which increases ROI and drives market share.
Download our new whitepaper today – a beginner's guide to generating business leads the inbound way
In order to meet your requirements in the most efficient and effective way, we have designed a working methodology that identifies the key phases that could apply to your digital marketing promotion, along with the responsibilities we each share.
The digital expertise of Yashus in the Healthcare Industry is tremendous. Their brilliant online marketing campaigns helped boost sales and increase the credibility of our institution in the domain.
Yashus gave my business an excellent web design development solution, making the website user friendly and sleek. Their experience in the Healthcare Domain helped increase organic traffic and boosted sales for my brand.
If you are looking for a Healthcare Digital Marketing Agency that can walk the talk and partner with you to grow your business, our team would love to hear from you. Get in touch, and brief us what you need. We would be happy to help.