Sakal Media Group Company Profile
As a part of the Affirmative Action initiatives, Agrowon – Sakal Media Group, in its effort to develop and empower farming community is organizing workshops, seminar or conclave – a day or two days event at rural as well as urban area.
Challenges:
The objectives of organizing such events are to drive admissions for the workshop
Driving high quality leads through social advertising  To bring collective wisdom under one roof so as to stimulate a valuable exchange and crosspollination of ideas, information & knowledge  To highlight models that have worked, solutions that can be migrated and success stories of individuals and organizations that can inspire others and create a sense of hope and positivity. It is very specialized initiative, where expertise deliver lectures on concerned subjects including sharing innovative concept, its proper methodology & implementation, success stories & experiences, two way discussion of knowledge sharing, exclusive practical demo & field visit.
Solutions:
Facebook Advertising for Lead Generation
We used Facebook targeting to put our Ad in front of specific people (i.e. farmers and landowners) for engaging and relevant visibility when these people scrolled through their Facebook news feed.
Once the Ad was clicked, a form would pop up within the Facebook platform – pre-populated with the user's name, email and phone number – with the choice to modify their details if necessary. The user doesn't leave Facebook throughout this whole process meaning that we are shortening the lead generation journey for the user.
To register interest in signing up for a the workshop, all the user had to do was press the 'submit' button to give their details and agree to be contacted by the Sakal Team.
W could generate inbound leads so that their sales team could contact prospective members and provide more details about the types of workshop.
We designed four different Facebook Ad creatives for four different Ads and consulted with the Sakal Team regarding the Ad copy before going live. Once everything was ready, we launched the campaign.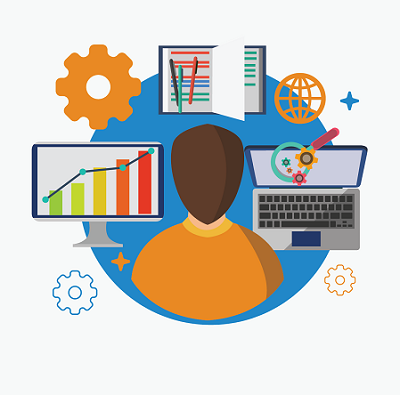 Results:
The campaign's performance was well received, and even since the start of this year, the increase in activity has proven lucrative.
Owing to its early success, this type of advertising evolved through tried and tested social media methods and became a regular, planned activity for the workshop.
From January 2018 – Oct 2018, we saw a significant number of leads generated since implementing the workshop social campaign:
January 2018 – 56 leads
March 2018 – 74 leads
June 2018 – 63 leads
Oct 2018 – 81 leads
What's more, since the campaign first launched, the average conversion rate from the enquiry click through and form completion has been 47%.
This lead generation campaign has proved very beneficial for the Sakal Media – not only through revenue increase and the number of leads generated, but also through the brand exposure and increased awareness gained through Facebook advertising.
I am absolutely satisfied with the Digital Marketing strategies that Yashus has executed and implemented. We have started receiving the booking appointments of our patients which I feel is incredible.
Download Our New Whitepaper today – A Beginners Guide TO Generating business leads the inbound way