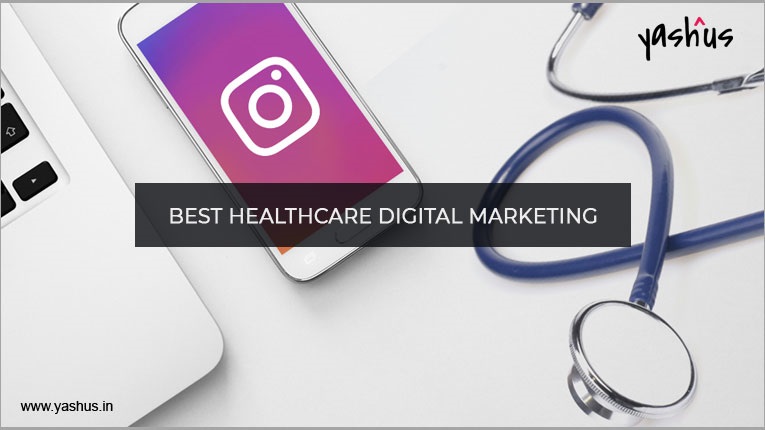 Why are we the best Healthcare Digital Marketing Agency in India?
Calling ourselves as the best digital marketing agency for doctors in Pune is not entirely out of confidence, but the experience and skill set we possess. Having significant experience in growing healthcare business online, Yashus offers tailored digital marketing strategies for clinics, doctors, and pharmacies.
Here is an overview of our services that make us the best choice for digital marketing for healthcare businesses in India.
Proven Digital Marketing Strategies
We adopt a strategic approach to offer proven digital marketing for pharma solutions to help your brand succeed online. From generating highly potential leads to creating engaging content, our strategies are curated towards serving healthcare brands. We follow a straightforward, holistic marketing approach that helps your brand gain a sustainable online success.
Strategic Healthcare Marketing
Healthcare marketing is not straightforward; it requires innovation and a better understanding of the target audience. Our core team belongs to the healthcare and biotechnology background, making us equipped with the necessary tools and strategies to promote a healthcare business.
Our marketing strategy is simple: we understand your business, objectives, challenges, and target audience, and devise a marketing plan personalized for your business. Moreover, we offer complete transparency in our marketing process; you can be a part of it, track the process, and suggest changes if you want to. We prefer working as your marketing team and help you focus on the core challenges of your organization as we take care of everything that needs to be done online.
Our Solutions
We offer an array of healthcare digital marketing services to provide your brand with a 360-degree marketing transformation. Here is a brief overview of the solutions we offer.
Content Creation
Content is king, and when it comes to healthcare, informational, highly valuable content is essential for a business to grow online. To create content that engages a wide range of audiences, you need to understand your target audience properly. Don't worry as we do that for you. From understanding what your target audience needs to creating content that provides them value and makes them loyal towards your brand. We help you create blogs, videos, and podcasts to help your audience grasp information.
Brand Communication
To make your brand successful online, you need to create an authoritative brand reputation. We look for identical brands in your niche, contact them, and secure high-return brand collaborations that increase brand reputation and help your brand achieve accelerated growth.
Lead Generation
Leads are the fuel of a business, and when it comes to healthcare, high-quality leads can make or break your business online. At Yashus, we use effective lead generation techniques to serve you with accurate, high-quality leads with strong buyers' intent.
Doctor Marketing
If you are a doctor and want to promote your services, we got you covered. Our Digital Marketing for Doctors helps you achieve the desired exposure and growth, along with acquiring new loyal customers.
Unique and Specialized Approach
As discussed before, healthcare marketing requires a unique and innovative marketing approach. Our healthcare background, along with years of industry experience, enables us to tailor effective marketing solutions for your brand. We guarantee quick, sustainable online growth, along with enhanced business reputation.
Our Healthcare Case studies
IVF Spring
IVF Spring is a Mumbai-based fertility clinic that was difficult to rank because of risky keywords and increasing competition from e-aggregator websites. We utilized technical SEO along with effective social media marketing to rank their website for 4000 commercial keywords.
Shrikhande Fertility Clinic
Shrikhande Fertility Clinic is a Nagpur-based fertility clinic that was facing troubles with restrictions in advertising and marketing. We utilized LinkedIn to grow their brand online, and project it as an expert in the field. As a result, the Shrikhande Fertility Clinic website witnessed a 20% increase in traffic and improved lead generation.
Conclusion
Our healthcare digital marketing agency will increase your visibility online with medical digital marketing services that attract patients. We help promote your brand through successful online advertising campaigns and SEO.