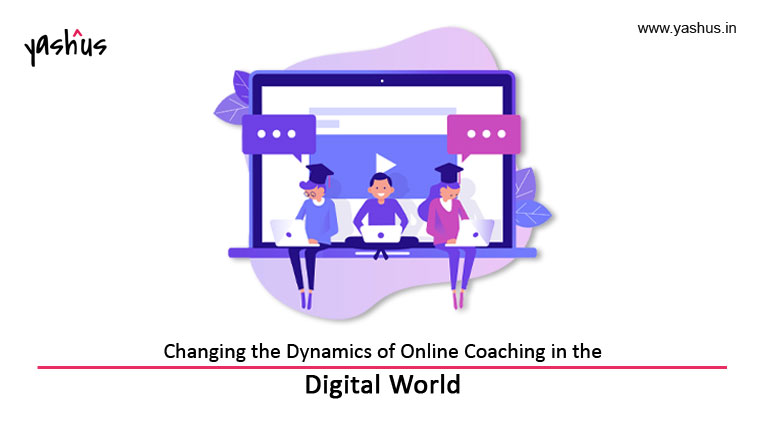 Changing the dynamics of online coaching in the digital world
Importance of Online Coaching in Today's World
Our world is taking a break today. Due to the increasing threat of coronavirus, governments of affected countries have closed their borders and shut down all schools and colleges. They have cancelled all exams and requested students to stay at home. But should that put a stop to your child's learning? Especially for the students who are in the crucial years of their board exams, how can they take a break from studies and jeopardize their future?
In today's technologically advanced world, students have become experts in using all kinds of electronic devices to search for the remotest information and gain knowledge in all aspects. So then how do we find a solution to keep them from being distracted in the current situation and focus on education, sitting at home? The solution is simple. "Online coaching is the answer to all your problems".
Using Digital Marketing to Change the Face of Online Tutoring
Eduempire is a reputed educational institute in Pune. They conduct training sessions for all types of competitive exams as well as regular tuitions for class 8-12th. Eduempire is one of the pioneering institutes in Pune to encourage online tutoring. But they were facing a few challenges on their digital marketing level. Their website design, user experience and web content were not up to the mark which was making it difficult for them to reach out to more students. Their social media profiles were incomplete and therefore we had to come up with a completely new design for their website, with fresh content and creatives which would attract more traffic towards their website.
Since the main aim was to campaign online tutoring as far and wide as possible, it was our job to create a mobile friendly website which would allow students to access their classes on any device and from any corner of the world. We made sure of the security of the website by making it easily searchable through voice messages. The website was designed in such a way that it was user friendly and easily accessible on both laptops and mobile phones. We believe everyone has a right to education and nothing should stand in the way of learning. Therefore we brought your classes to your homes.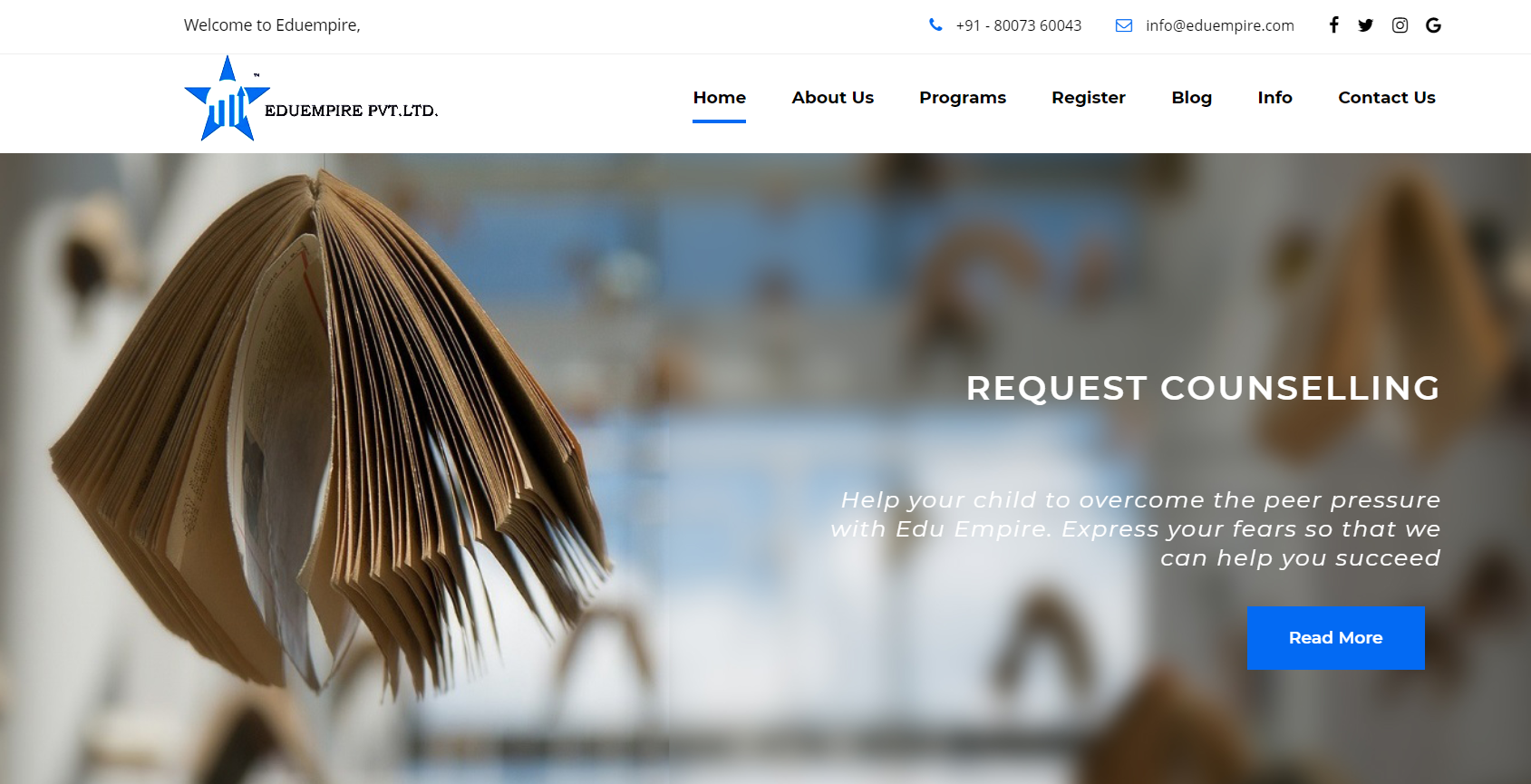 Conclusion
This well executed marketing strategy helped more students to reach out to Eduempire and enrol for classes through mobile phones and other digital devices.
If you want to shine in this new technological age, and take your educational institute to the next level, you must explore the exciting possibilities of online coaching. We can help you reach out to students with meticulously planned marketing strategies and an expert team of web designers, content writers and marketers. Visit our website or call – +91 – 9370573598.