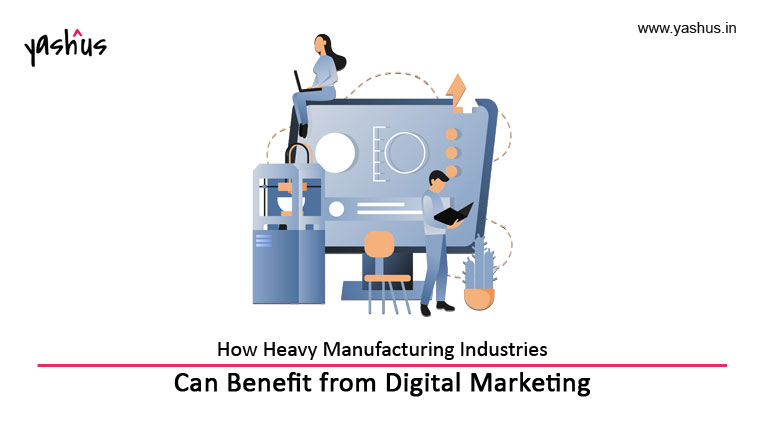 How heavy manufacturing industries can benefit from Digital Marketing
Growth of Engineering and Manufacturing Industries
The recent advances in technology and connectivity have propelled the growth of manufacturing industries, thus bringing them to a popular and demanding level in the global market. Manufacturing remains a critical force in both advanced and developing economies. But the sector has changed, bringing new opportunities and challenges to business leaders and policy makers. Just as technology has taken over the modern world, in the similar way digitisation has boosted almost all businesses to a vast, virtual platform which is spread to every corner of the world. Traditional marketing has been taken over by digital marketing which offers infinite opportunities for organisations of all sizes to connect with each other. Those who have managed to adapt to this changing marketing world, have always been a step forward in the competitive market. Unfortunately, digital marketing isn't the forte of most manufacturing industries.  Half of the organizations today haven't the slightest background of a well-defined digital marketing strategy. By implementing online marketing for manufacturers, your company can enjoy a number of benefits.
How can you Benefit from Digital Marketing
As a manufacturing company, your marketing strategies must differ from those of a B2C (Business to Customer) company. This means that where B2C companies directly deal with a potential customer, you have to connect with other businesses and convince them to work with you or sell your products. Through the use of online platforms, you can build a strong reputation and establish your credibility and expertise in the field. Here are a few tips to help you understand and optimise your digital marketing strategy.
Through keywords research, you can optimize your website, which will allow your target audience to easily find you online. This will also help you create more leads for your website.
Understand the social media algorithm and creating attractive profiles across various social media platforms such a Facebook, LinkedIn, Quora or Youtube. This will play a major role in helping you to establish your credibility.
Content creation planning will you create attractive and capturing content across the digital platform. For this, an in depth analysis of the content consumption of your target audience might help you determine the exact format and style of your content.
Optimising and socializing your website and social media profiles by online advertising. This will again help you to create more traffic to your website and followers to your social media profiles.
Creating excellent case studies and testimonials to again reinforce your company's past experiences, success and reputation for your future clients.
Conclusion
Most manufacturing companies lag behind in this competitive market due to their lack of knowledge regarding these marketing strategies and algorithms. We at Yashus Digital Marketing Pvt Ltd, aim to provide result oriented outcome to heavy manufacturing industry.  To know more about our services visit www.yashus.in