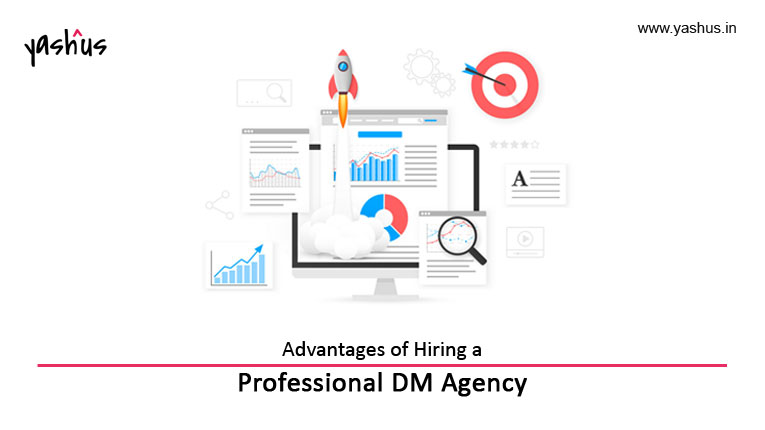 Advantages of hiring a professional DM agency
What Does a Digital Marketing Agency Do?
The main role of a digital marketing agency is to bring your business into the limelight. We strive to make you a shining star so that everyone will take notice of you and your services of products. And how do we do this? Of course by expertly using the numerous tools available to us. Digital marketing services are data-driven and targeted brand promotion by using the various technological tools available to us.Digital marketing is remarkably organized, extremely targeted, and delivers excellent results within less time.There is no guesswork involved. Strategies are tested continually in order to see what's working and what isn't. You get immediate results which help you to judge and adjust your marketing strategies immediately. A digital marketing agency is different from a traditional marketing agency.  We are more focused on online marketing techniques such as SEO, paid advertising, social media marketing and much more.
5 Benefits of a Hiring a DM Agency
Any business, big or small, will naturally be more focused on improving their services or optimizing their products and other general running's of their business. They generally tend to neglect the marketing side of their business since it takes a backseat as compared to the other tasks. But marketing is the main driving force for any business since you have to let more and more people know what you are providing for them. So how do you manage this balance? "Fear not we are here to rescue you! Hiring a professional digital marketing agency can prove to be a big boon for you." Here is why.
Access The Skills You Need– You can access and understand the necessary skills required to handle a marketing campaign by partnering with an expert digital marketing agency as they can apply the right mix of skills to meet your campaign objectives.
Manage Your Budget More Effectively– Digital agencies are experts in effectively managing your digital marketing budget, having developed tools and processes over hundreds of clients to make the process more efficient.
Gain New Perspectives– You can gain new perspectives in your business by hiring a digital agency as they work with a number of different industries and marketing professionals and learn new marketing skills and techniques.
Meet Deadlines, On Time– A digital agency can also help you in your planning and development stages so that you can meet your sales deadlines well in time with the help of various marketing strategies.
Give Your Business Space to Grow– A digital agency can respond to the changing needs of your business and likely has experience dealing with the issues that you are trying to resolve.They can apply the expertise, insights and software solutions developed with other customers to help you through the growth stage of your business.
Yashus Digital Marketing Pvt Ltd is a leading digital marketing agency in Pune. We provide a comprehensive range of digital services for industries from banking, healthcare, real estate, education and many more. We have the potential to guide you through the basics of digital marketing. Visit our Website or call – +91 – 9370573598.