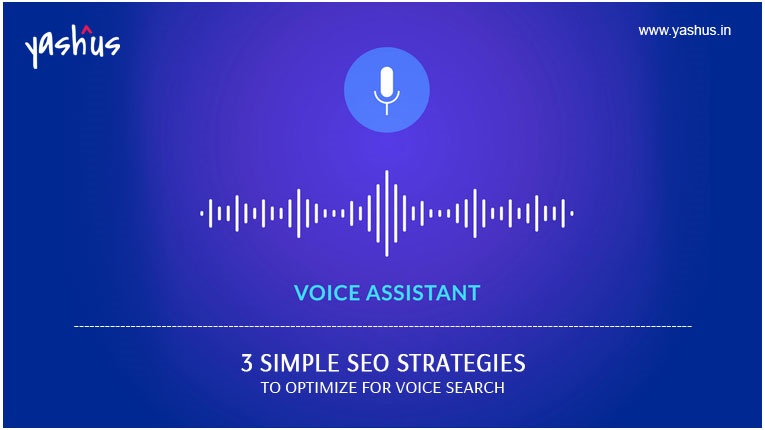 How to optimize for voice search: 3 Simple SEO strategies
Voice search isn't disruptive but psychological. For a homemaker busy with household chores, voice search simplifies internet searches– perhaps, listen to a song, or find some instructions.
Leading researchers project that voice search will constitute over 30-50% of the total searches in 2020. It's convenience to internet users makes it a crucial part of the digital agenda for several companies.
These 3 simple Search Engine Optimization strategies can optimize your website for voice search:
What is Voice Search Optimization?
Voice Search Optimization (VSO) is what they call it nowadays. It involves optimizing your content, brand insights, and location, to increase your rankings when the users search for something through voice search. Experts project VSO to strengthen in 2020. But you can't wait until then. You must start preparing for it right away to ensure competence in the future.
3 Useful Tips to Optimize your Website for Voice Searches
You can optimize for voice searches, or in other words, VSO your website in the following three ways.
a) Have a high page load speed
b) Build a comprehensive content strategy
c) Have a secure SSL certification for your website.
Take a look at each of these VSO strategies in detail.
a) A High Page Load Speed
The quicker your page uploads, the higher you stand a chance of ranking on mobile voice search. It isn't technical, but relates to the user-psychology, demanding mobile pages loading at a lightning-fast speed. On average, it takes around 15 seconds to load a mobile landing page. However, ideally, it must not take more than 3 seconds to do so. In short, you must accelerate page loads to optimize VSO.
b) Content Strategy
The content strategy proves instrumental in optimizing your website for VSO. Adopting the following content strategy will help you achieve better results.
While content remains paramount, search engines look at many other elements to compute the page's relevance and search result positions. Structured data is one of them. It doesn't directly impact your search engine rankings. But it helps you outperform your competitors.
Metadata, for instance, goes into the source code of your site. Visitors won't see it. But, microdata helps search engines to organize your categorize your content.
Focus on Question Answers
If you can't make coffee, will you type, make coffee in 5 steps, or coffee-making instructions? No, isn't it? You are more likely to ask, how to make coffee, or how to prepare coffee! Answering user questions that can help you optimize your content for voice searches and also keep your users happy!
Graphical/ Pie Chart Data Representation
Graphs and pie chart representations offer data at a glance. Users don't have to read the data. It is healthy from the viewpoint of improving search engine rankings as well.
Info-graphic or Visual Data Representation
At times, what and when words can't, info-graphics can! Info-graphics create attractive and effective messages. They share a precise answer for user concerns. For example, an info-graphic highlighting five benefits of exercises can rank well, as it gives an exact answer to the user's search. It proves beneficial from the SEO perspective.
c) Secure SSL Certification for the Website
Google recommends the safest possible website at all times. To win Google's recommendation, you must have an SSL certified website. It will help you boost your SEO and help you gain a competitive edge over your competitors in the search engine space.
Voice search optimization 2019, 2020, and so on! It is the future! If you wish to be part of the future, connect with Yashus for the best voice optimization services.