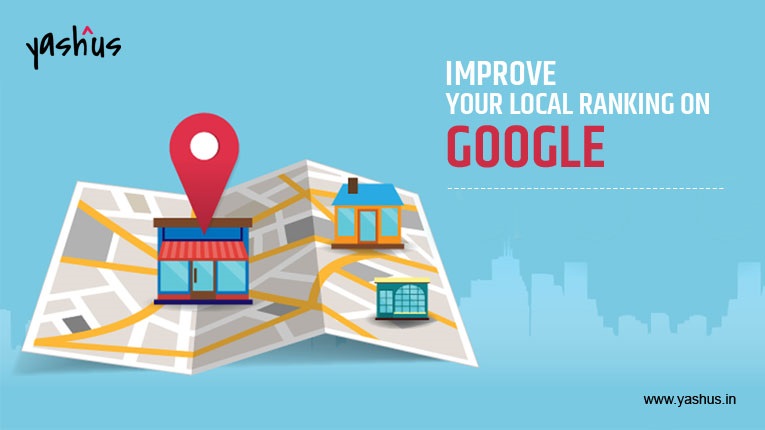 7 Ways of improving your local google rankings through GMB
Improving local Google rankings is more critical than most of the company's agendas, as it constitutes a significant source for the company's local business.
Of the several ways that help you improve local Google rankings, registering on Google My Business (GMB) is one. But, registering on the business listing doesn't suffice. You must stay consistent to ensure the crawler searches you. Here's what you must do to keep up with the upcoming trends in digital marketing.
How to improve your local ranking on Google? Google My Business
Most of them think registering on GMB is adequate to improve their local rankings. Now, that's critical and fundamental, but not the only thing. As you've got so many peers out there, you'd reap local search fruits, only when you assure the Google crawler of 7 simple, yet consistent activities and user-oriented initiatives.
1. Do Keyword Research for Local Searches
You must do some local keyword research, and ensure you cover them through your content. For example, if a user searches for a Thai food restaurant, he is more likely to search for the best Thai restaurant in Pune. But then that's an assumption purely based out of user perspective! SEO your business for local keywords through the right tools helps you determine the most trending keywords.
2. Create a Google My Business Account
Users consider a brand more trustworthy if it appears on GMB. Registering your business on GMB gives the search engine the fundamental reason to track you locally. Furthermore, optimizing your content to local SEO helps increase the local visibility, and that's how your business stands a better chance of higher rankings.
3. Verify your Business
Verifying your business is taking another step towards confirming your business presence, and increasing its credibility. This is essential to help Google recognize you as an established business and simplifies recommendations if someone does a related search. Besides, verifying your business locations helps you appear in searches across various Google products, such as Google Maps.
4. Add Information Related your Business in the Account
You rank better when you add the necessary information while registering and verifying GMB. So, ensure you fill in your business information accurately and completely. It helps users seek a better understanding of your business, products, services, location, office hours, etc. Besides, users make informed and quick choices if they've got the basic knowledge about your business.
5. Add Photos of your Website/Event/ Product
As a digital marketing institute in Pune, posting the photos of your classrooms, ongoing classroom sessions, the building's image, etc. help improve rankings. Besides, posting photos intrigues the users in finding more about your business. It also plays an instrumental role in increasing website traffic.
6. Reply to your Customers Reviews Frequently
While most of the above are one-time activities, responding to customer concerns, and replying to their reviews, whether good or bad, is something you'd do continually. It assures the search engine of your existence in the market, on the web as well. Besides, Google respects businesses that promptly answer user concerns and rewards them in the form of higher local rankings.
7. Regularly post an Article/ Offers/ Discounts/ Events to get Higher Engagements
The key here is to remain active, through sensible article posts, blog posts, flashing offers, discounts, posting images about events related to your business, etc. It engages users with your brand, as your users see you frequently when they search for the products you sell. But, stay organic. Don't overdo it!
We hope you found this article useful. For the most focused mobile marketing, and local SEO services, partner with Yashus Digital Marketing Pvt Ltd and enjoy the best results and a higher ROI.