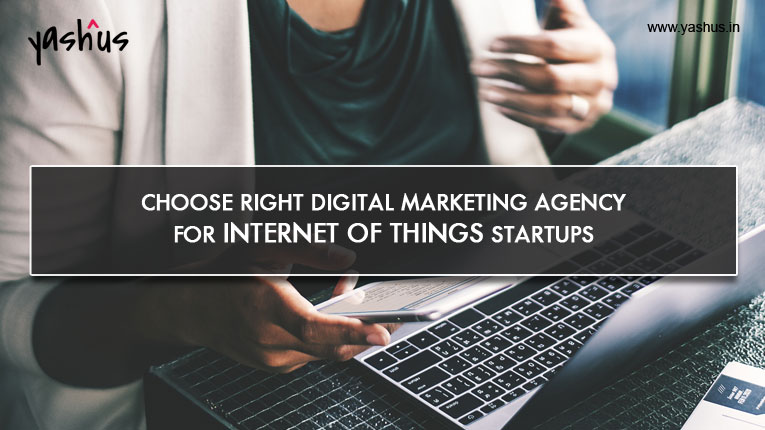 Important things to consider while choosing digital marketing agency for Internet Of Things startups
IoT has changed the way the internet is used. But the beauty of the internet is that you need to use it to make people aware of your product, even if it is based on IoT. This technology has even changed the dynamics of digital marketing, but for now, if you are an IoT startup, your sole focus should be on making people aware of your brand and products.
And for global recognition and attention, what better option than choosing a Digital Marketing IOT company? Here are a few essential things to consider while choosing a digital marketing agency for IoT startups. 
Understanding your USPs
An agency should understand your unique selling points or unique value propositions. Addressing USPs and using them to market your business will ensure you offer more value and sell better. For IoT businesses in the B2B industry, a digital marketing company should understand where your solutions will fit in the corporate value chain. For the B2C sector, an agency should pick the needs of your potential customers to create a compelling sales cycle. 
Addressing your competitors the right way is essential
Competition exists in every industry, and if your agency does not know how to address your competition, your marketing strategy will probably fail. But if your competitors are used to your advantage, you can save your business and even dominate over them. Many business owners discourage competitor analysis, which can be a destructive step towards your startup marketing. 
Some crucial benefits of monitoring your competitors are:
Finding out their strategies
Being one step ahead of them
Creating killer competitive benefits
And, you need an agency that leverages your competitors and puts your startup on the driving seat.
The use of data
Marketing is all about collecting, analyzing, and using data to your advantage. Your database, no matter how much data you have, is a gold mine but only if utilized wisely. A marketing company should use the data to improve your marketing campaigns and conversions by targeting the ideal buying personas. This data can also be utilized to provide your customers with the perfect value they need. 
Storytelling
Case studies have suggested that telling stories is the Holy Grail of modern marketing. And, no matter how long they have been used, they will never be out of trend. However, pick an agency that enables you to tell stories in a way your customers can associate with it. Keep in mind that stories can make or break the marketing success of your IoT startup. For example, if you are selling a smart dog feeder that automatically feeds dogs, put yourself in the shoes of a dog owner.
Helping you get better
Look for a marketing company that helps you get better, not only with your marketing efforts but also with improving your product. IoT is an industry where products require constant updates and improvisation, but as a startup, identifying small signals can be a hassle. A staunch digital marketing agency can help you attract client testimonials and gather important input about what is missing in your products and services. IoT is all about delivering the best user experience, and a marketing agency should ensure customer preferences and trends are grasped, and changes are made accordingly.
Conclusion
The right digital marketing agency can give you a significant edge over your competitors. But, sticking to the wrong company can deteriorate your online reputation and hold your brand growth. Therefore, keep in mind the points discussed above to find yourself the best marketing agency. And, make sure you choose a company that functions as your marketing team and not just an outsourced service provider.