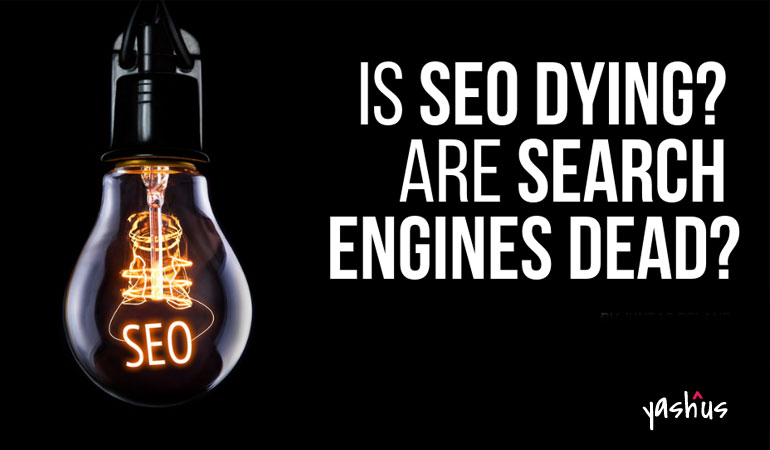 Is Search Engine Optimization (SEO) dying? Our thoughts
If this question sounds familiar to you, it probably is, because the long drawn debate about the viability of SEO tactics is still on, with a number of people having much to add to the conversation. While SEO may not be dead, traditional SEO tactics are on the decline, with the need to integrate advancements in technology with campaign strategies, for more relevant, effective marketing. Most people would agree that SEO isn't going anywhere, some of its elements have evolved and been replaced with advanced SEO techniques.
Obsolete SEO strategies
SEO as a whole is still viable. However, there are numerous outdated SEO techniques and strategies that are possibly killing your rankings and diverting customers from your brand.
Outdated Backlinking tactics
Backlinks play an important role in Google's algorithm, increasing traffic to your website. However, a majority of outdated backlinking techniques focus on spammy, mass link building for a boost in rankings. These are short-lived results that can prove to be risky at times, giving rise to the need for good quality backlinks.
While optimizing your page with keywords is essential for rankings, today's search engines are much more sophisticated and have a multitude of means to understand your content. Moreover, keyword stuffing impacts readability, affecting the quality of your content, because your aim is to rank for high volume keywords
Most people believe that the bigger the website, the better it is. However, web pages, and not websites are ranked on Google. Hence, a good quality webpage that ranks for high volume keywords and keeps your audience interested is all you need, rather than making multiple pages with similar content.
Preference to search engines over customers
Today, Google focuses on user experience, with the main goal being to provide customers with the most valuable and relevant search results. Focusing on more result-oriented strategies do not work in the long term.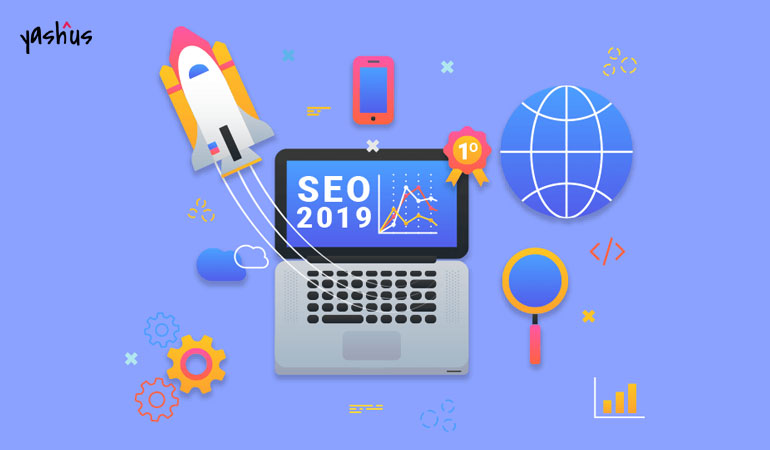 SEO techniques in 2019
These latest SEO techniques take into consideration the downfalls of traditional strategies, helping sites rank higher, today.
Focus on readable, quality content
Keywords are important, but the content is everything. A good content strategy that gets you popularity across various channels, as well as for rankings and traffic, accounts for different types of writing styles for traction. Avoid keyword stuffing at any cost.
Regular tests for improved CTR
A/B testing can test the customers' response to ads on social media. Focusing on different variables gives you an idea of what your audience is looking for, and what generates the best response.
Focus on long term results
Rankings and traffic take time to acquire, making SEO a long term game to be implemented. Tackle topics that your customers are interested in, and solve their queries, to build long term sustainable relationships with them.
Understand your Target Audience
The better you know your audience, the better you'll be able to optimize your content around them. Look for variables such as age, location, interests, devices, etc. This helps you understand which SEO techniques work, along with moulding your strategies to suit maximum people.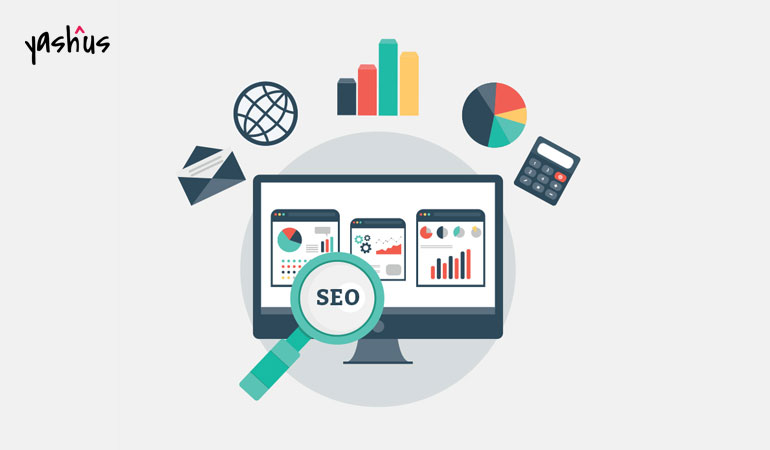 With the whole world going digital, SEO has no chance of dying, but can rather evolve in several folds, adding a new dimension altogether. If you're looking for a great SEO agency in Pune, India, Yashus digital marketing is your answer. With advanced solutions and measurable results, we have consistently applied the best SEO practices in the industry, building not only brands but lasting relationships with our clients.
At Yashus Digital Marketing you can sit back and relax, while we do what we do best. With brilliant and innovative digital marketing campaigns that help you generate leads and push sales, accompanied by stellar content that will have people around the world recognize your brand, we help you fulfill the dream you visualize. Call 9766654355 or send an email to sujay@yashus.in, to get in touch with the best in the industry. Experience the best of Digital Marketing, at Yashus.