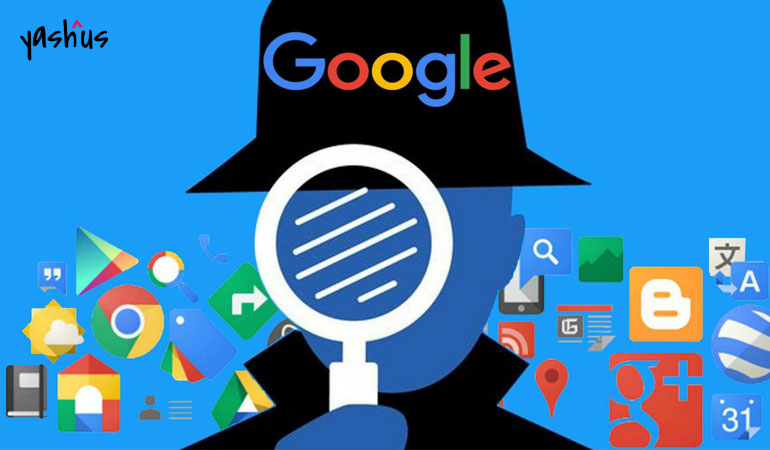 Does Google know more about you than your friends?
The world revolves around data, especially where Information is a prized possession. With the whole world going digital, privacy is on the decline. Right from social media to online banking, it has become increasingly easy to get information on just about anyone.
And what more? Google has a wealth of information about you. No matter where you go or what you do, it's impossible to avoid Google, especially in this digital world. From searches, videos, social media, and background applications, you probably give away more details about yourself to Google, than you would to the people around you. So, how much does Google really know about you?
From Audio Searches to Facial Recognition, and Search Engines, Google creates a personal profile about you, and it's probably more accurate than you might care to admit.
Google Assistance is set up to respond to particular voices, and keeps a log of your audio commands, essentially voice recordings.
Facial Recognition tells Google what you look like, when you tag yourself, or others in your gallery.
Google Fit can paint a pretty accurate picture of your health, by recording how active you are, and when cross referenced with your searches, knows if you're suffering from any ailments. Not to mention, it can even track appointment confirmations on Gmail.
You probably already know that personal details like your address, contact details, and more are basic information Google has. But do you know that your searches are recorded as well? So, when you search for information on pregnancy, vegan food, or political candidates, Google Knows.
From people who you talk to the most, to meetings you schedule, Google knows exactly who your friends are. Gmail's algorithm tracks which contacts you talk to the most, and gives you a 'Frequently Contacted' list, to check if its findings are accurate. Android phones also give Google access to contact lists and messages. Scheduling meetings on Google Calendars gives information on who you meet, and where.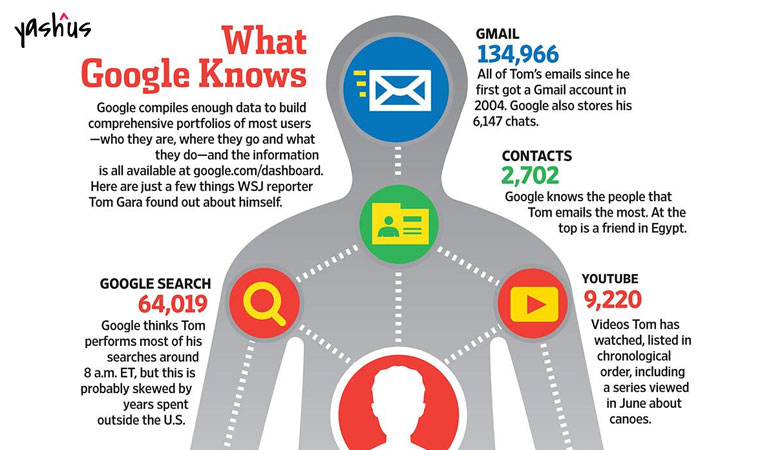 Google Maps tracks and records your location through cellular and GPS networks. Google knows where you've travelled to, the places you frequent the most, such as your workplace, favourite restaurant or coffee shop, home, and even more, how you've travelled. Additionally, with Android acquiring Waze, your data can still be collected, even if you're not connected to Google.
Google collects information on what you search for, like food, clothes, and more, to give you ads and suggestions on social media. If you regularly browsing websites, Youtube, Facebook or Instagram, among others, you've probably seen a few ads, eerily similar to what your last search was. After all, more than 80% of Google's revenue comes from ads.
With all the information it collects, Google probably knows a lot more about you than you're aware of. However, it doesn't shy away from letting users know about what data it collects, assuring them that their data is safe and protected. Finally, it assures users that this information gives them a more personalized, relevant experience.
We at Yashus Digital Marketing practicing google products day in and day out. We help our client to understand their consumer behaviours on different google properties and create the path to enter into customer ecosystem to drive brand engagement to sales digitally.  To know more how to get benefits from Google organic or paid advertisement, call Mr. Sujay – 9766654355 or Email – sujay@yashus.in