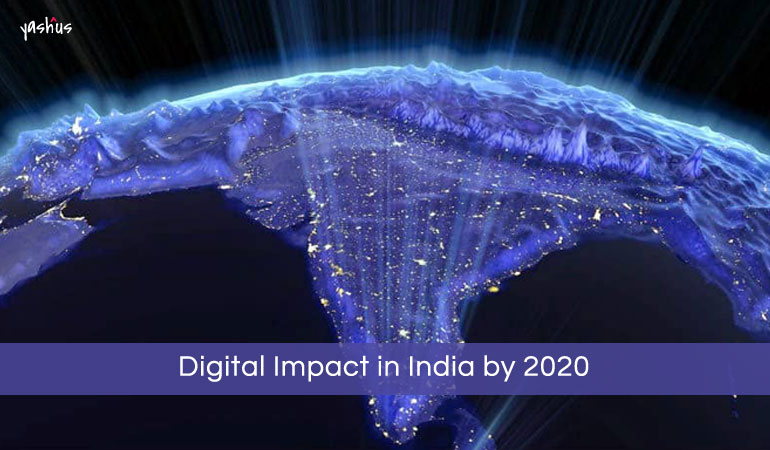 Digital impact in India by 2020 – Consumer goods
As India braces for the exponential growth of internet users—approximately 650M by 2020—we look at the opportunities for fast-moving consumer goods (FMCG) brands in India.
As India is going through a digital evolution, it is estimated that by 2020, internet users in India will be around 650 million, which is half the population of the country. By 2020, more Indians will be online than the population of all G7 countries put together. With higher growth coming from non-metropolitan areas, this change is driven by increasing mobile penetration.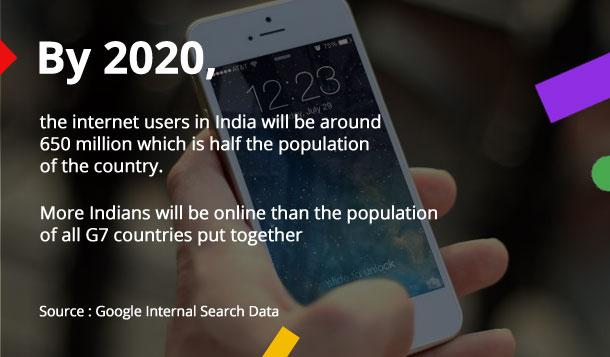 Apart from these, the influence of the internet on FMCG purchases is growing rapidly and much faster than the industry imagined. Online consumers spend twice on FMCG goods, as compared to offline consumers, and their online FMCG spends are expected to grow to $6B by 2020.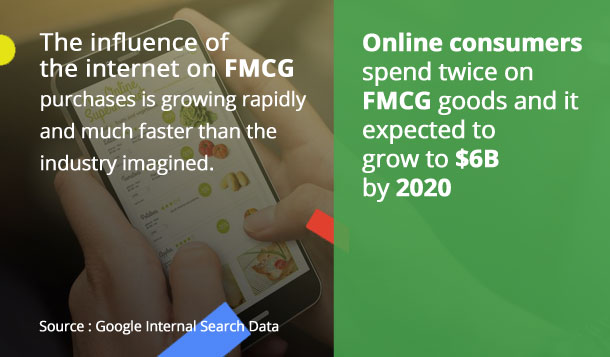 In its research report, Google stated that with the growing influence of digital on FMCG in India and its estimated impact by 2020, FMCG companies must rethink their digital strategies and digital media allocation to improve their go-to-market plans.
Some of the key findings stated by researchers in Google:
Digitally influenced FMCG consumption will grow to $45B (4a0% of a $115B​ market) by 2020. FMCG e-commerce will grow to $6B by 2020 (digital influence will be 7X that of e-commerce).
Online video reach is already two-thirds of TV reach in urban India, while online video pricing has dropped by two-thirds in the past two years.
India's 28M affluent and elite households will contribute to 40% of overall FMCG consumption by 2020, of which 60-65% will be digitally influenced.
The share of FMCG digital ad spending is expected to grow to 30% by 2020.
Extent and nature of digital influence depend on the intent of consumption and category penetration.
While the entire country is coming online and data being the cheapest in the world, it is very much obvious that FMCG consumption will keep on growing in the coming next years. If you are in this sector and planning to grow in the digital platform, look no further because we at Yashus Digital Marketing Pvt. Ltd. provide 360-degree digital marketing services and also provide brilliant and innovative digital marketing campaigns that help you generate leads and push sales. Come get an unfair advantage with us and leverage your business today.
Best Digital Marketing Agency in Pune – Call 9766654355 or send an email to sujay@yashus.in, to get in touch with the best in the industry. Experience the best of Digital Marketing, at Yashus.