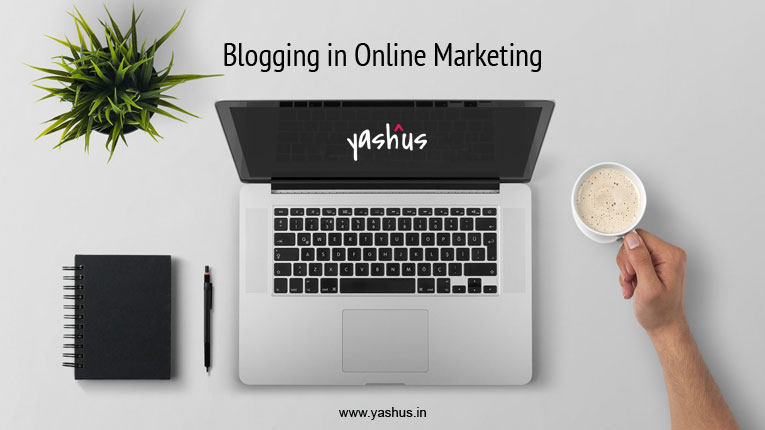 The role of blogging in digital marketing
The internet is slowly becoming a vortex that constantly expands to include every new entrant. While this is a definite boon for consumers to find information about the smallest of things, or even buy products from the other end of the world, emerging brands tend to feel the heat when it comes to gaining popularity.
Blogging, when combined with SEO can make it easier to gain some traction, making it an essential part of digital marketing. Here are the benefits of blogging for digital marketing.
Increases the number of website visitors
Let's face it; it's not easy to constantly redo your website to accommodate new products or services, which could render it stagnant. Writing blogs keeps your website active, not to mention, adds more pages to the website index, increasing your chances to rank on search engines. It also saves time coming up with original content on social media, and you can share a few blogs to, in turn, increase traffic to your website.
Establishes authority in the industry
Customers most often turn to the internet for information, and if your content can efficiently explain a concept to them, you'll get a higher domain authority and increase conversion of leads in no time. After all, you have to earn respect with hard work.
Converts website traffic to leads
Once your content attracts traffic to your website, you now have a host of potential leads that can be converted with a few actions, the most common being with the offer of free trials and discounts. While not every website visitor will typically convert, a higher rate of traffic to your website is more likely to increase the number of leads as well.
Focuses on long-term results
Like all good things, good blog posts give you better results only in the long term. As your views and likes increase each day, you're more likely to rank in search engines. This actually allows you to scale your business, and gives you long term benefits for better results.
Build a connection with your brand
You can write about your brand message, as well as the industry, giving people information that they need, while subtly aligning your brand with the same. Blog posting also allows you to add a personal touch to your business, hinting at the personality of your company.
No doubt, everyone, right from small business to big businesses need to utilize blogging to the maximum. It's the place you can be creative, be personal, and actually begin scaling your company. Want to learn Digital Marketing from the best in the industry? What are you waiting for? At Digital Skills, learn the core aspects of Digital Marketing, first-hand from experts in the industry. Embrace the practical way of learning, as you work on live projects and hone your skills. With interactive classes, and a wealth of knowledge at your abode, you can make your digital marketing campaign the most talked about thing, right now.
Need a free demo session? Call  9595347484 or send an email to sachin@yashus.in, and we'll get right back to you. Give rise to the digital marketer within you, only at Digital Skills.