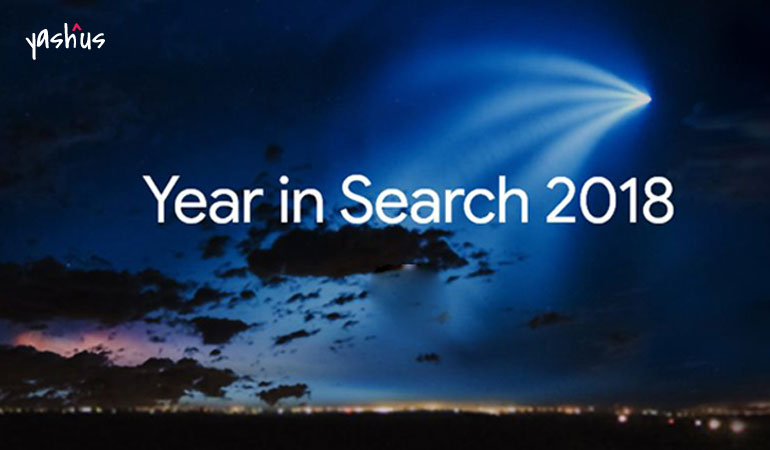 India comes online – An insight on what we Googled on 2018
India is the only country in the world with data cost at a minimal value, less than a dollar. Cheer Up!! We all pay the least amount in the entire world.
Research shows that by the year 2020, more than 650 million people in India will be connected to the internet, which is double the population of the USA.We can all send our regards to Mukesh Ambani for launching JIO and connecting the whole country.
After an in-depth study of consumer behavior across 11 industry segments, the annual Year in Search India report has uncovered the top emerging trends and their implications for marketers. Here are the top four emerging trends:
Non-metros are the new superstars:
Don't be mistaken, as non-metros are proving to be just as tech-savvy as metros. A majority of people in non-metro cities use the internet every day, especially in their native language. The consumption of data has increased and people are getting more engaged in voice search, videos etc.  The search query growth rates are far higher in non-metros. Hindi being the dominant language, other languages like Tamil, Bengali and Marathi are quickly gaining prominence online. This also paves the way for Vernacular content to be the new mantra for success in digital marketing.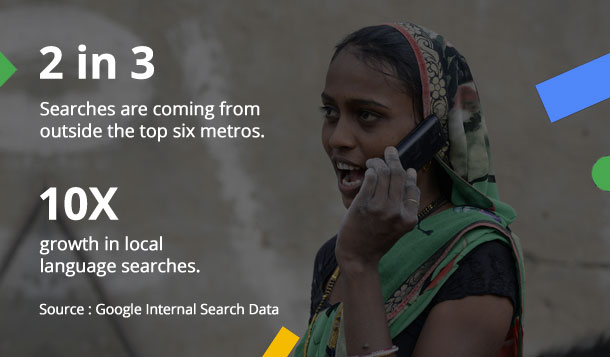 No longer restricted to marketing, digital now attracts revenue:
The term Digital has changed drastically from being a marketing support function to a business platform in its own right. Here are some of the stats, category wise – for BSFI (auto and banking, financial services, and insurance) there was a direct correlation between online research and offline purchase: 20% of sales in a leading auto original equipment manufacturer (OEM) were driven by digital. For FMCG (fast-moving consumer goods) products, most of the customers relied on digital, right from researching about the product and educating themselves before buying it.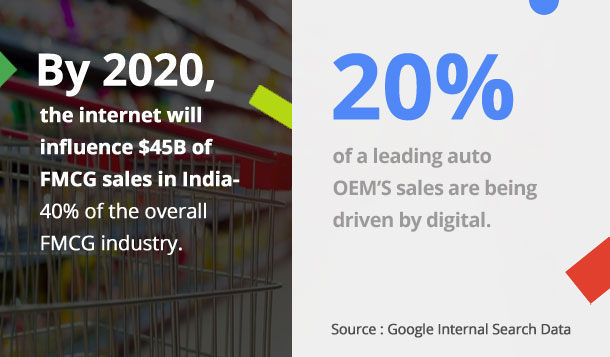 Thanks to e-commerce and e-payments, online shopping is now trending:
After the boom of e-commerce, travel, financial services, and digital media, it is expected that online consumers' spending will grow by 2.5X to $100B by 2020. Apart from this, it is also estimated that the number of consumers spending online will grow by 2-3X to reach an astounding 180-200M by 2020.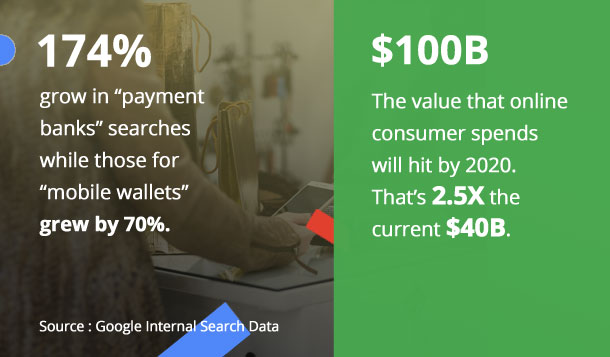 Online and offline work in harmony for a seamless journey:
The number of netizens increased in India after the reduction of price in data usage. It has been observed that there was a 50% increase in search volume for "stores near me" which clearly indicates that online searches for stores have become an integral part of the shopping experience. Similarly, there was an increase of 80% for the search query "stores near me" for consumer electronics, while telcos enjoyed a 92% increase in queries for "physical stores".  For auto-industry, 79% of people who watched a video related to cars took some kind of action after watching the video. So, we can pretty much conclude that what happens online can directly impact what happens next offline.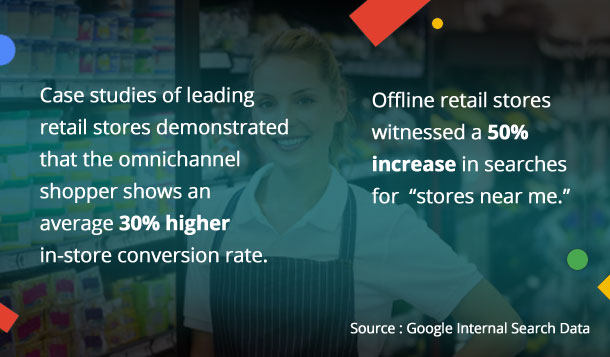 With the emergence of these new technologies and trends, digital marketing just got bigger and brighter. Digital has exploded in the last year alone and continues to grow with each passing day. For digital marketers, this signifies the endless opportunities now present, to grow brands and drive revenue. The question is, how smart can your marketing strategies get?