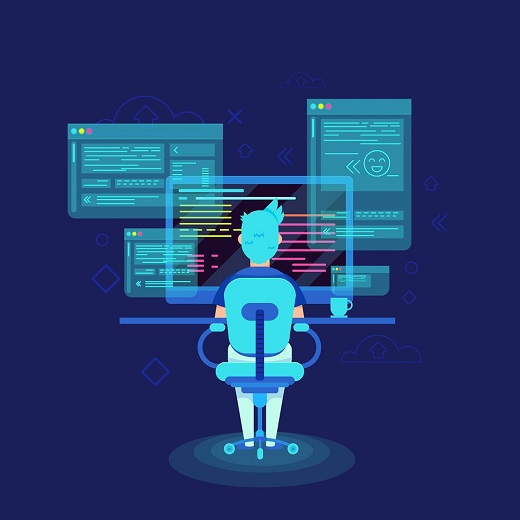 Digital Marketing for the IT & Services Industry
Technology and Digital Campaigns are a boon to every sector, often regarded as the touchstone to achieving business growth. At Yashus, the best digital marketing agency for the IT & Services Industry, we seamlessly unite marketing and sales functions to achieve successful lead management. We craft a digital marketing campaign that integrates Social Media with focused, SEO oriented content that leverages your communication channels, effectively driving quality leads and delivering ROI. BY creating a personalized user experience in this cutthroat B2B industry, our digital strategy allows your USP to shine at the top of SERPs.
Things we can build for you
We build a powerful digital presence for your brand, showcasing it to be the 'best answer' to achieve your audience's purpose. With a thorough understanding and in-depth knowledge of a B2B customer's journey, our online marketing campaigns optimize lead generation programs to blend seamlessly with informational content, delivered to highly-targeted audiences. This boosts the appeal to your digital property, while still attracting high-quality leads. At Yashus, our experience in digital marketing for the IT & Services industry allows for a total revamp in how your brand reflects on digital platforms.
How we can help you thrive
The content crafted by our team is amplified to suit various segments of your audience, with highly optimized SEO techniques that bring relevant customers to your platform. This killer combination keeps your customers engaged, while still prompting them to take some desired action. By analyzing the impact of our marketing strategies on your customers' journey, the strategies developed by the Yashus team, imbibe the fundamentals of digital marketing for the IT& Services Industry, tweaking them to reveal user centric content that allows for a direct line of communication with your customers, through focused social media campaigns.
We keep your customers happy
The strategies in digital marketing for the IT & Services industry showcase creativity along with lead nurturing techniques to keep users interested in your product even after a sale is made. We focus on a steady flow of conversions by crafting strategies that automatically re-generate customers into the sales funnel. Engaging with online communities is essential in this cutthroat B2B industry, which is reflected in the best digital marketing campaigns for the IT & Services industry. Our team sets up a constant mode of communication that widens clientele and achieves a loyal customer base.
Download our new whitepaper today – a beginner's guide to generating business leads the inbound way
In order to meet your requirements in the most efficient and effective way, we have designed a working methodology that identifies the key phases that could apply to your digital marketing promotion, along with the responsibilities we each share.
The Yashus team improvised our marketing strategies on several digital platforms, which boosted sales for our business, by a wide margin. They are experts in the IT domain, and deliver tangible results.
The team at Yashus worked alongside us throughout the development of our branding and marketing strategy. We were able to establish an optimum sales funnel for our business. Their experience proved invaluable, with results that speak for themselves.
If you are looking for a Digital Marketing Agency that can walk the talk and partner with you to grow your business, our team would love to hear from you. Get in touch, and brief us what you need. We would be happy to help.