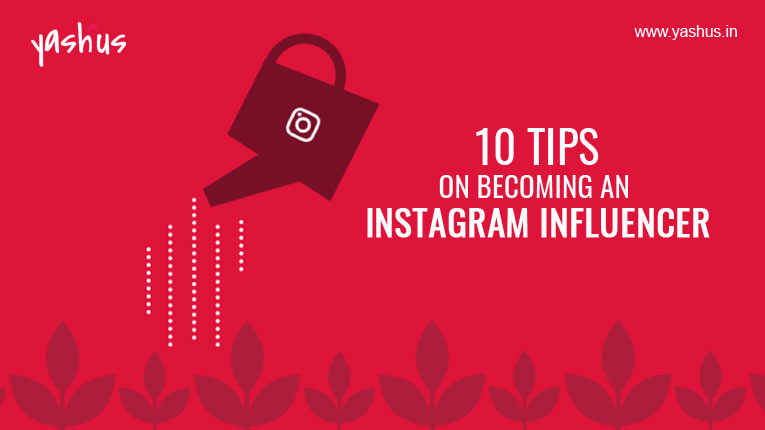 10 Tips on becoming an Instagram influencer
Social media is no doubt, an intrinsic part of our lives, with more and more people finding their public voice, and gaining not just trust and a reputation, but a livelihood out of it.
Instagram is one of the most prominent influencers, serving as a large platform for anyone to apply their creativity and attain fame.
Essentially, once a person receives a certain number of followers on Instagram, they are approached by brands to advertise their products or services, which the followers can they buy. The road to becoming an influencer isn't easy, with the life of an influencer being tougher. But, it's all worth it, with the hoard of benefits that come with it. Here are 10 tips on how you can become the next trending influencer out there.
1. Establish your niche
Most influencers carve a niche for themselves, whether it's beauty, cooking, lifestyle, education, travel, technology, or anything else. By limiting unrelated posts on your profile, you leave more room for focused, relevant content.
2. Be creative with your bio
A bio tells your followers who you are, what you like, what you do, and why you're a creator they should invest time into. Keep your bio creative, crisp, and relevant. Moreover, your bio is a pitch for brands to buy into, so make sure your message is noteworthy.
3. Weave a story
Followers love reading posts that allow them to live vicariously through your life. Telling a story about how a product changed your life, rather than focusing on generic benefits. This engages followers and adds credibility.
4. Keep an organized layout
Imagine entering someone's house and finding jumbled up interiors with items that are useful, but scattered all over. You wouldn't understand head or tail of what's happening. In the same way, don't scatter posts, but keep an aesthetically pleasing feed that is clean, crisp, yet creative.
5. Post consistently
Unlike YouTube, you don't need to have a particular date or time of when you post. Rather, keep a log of the number of posts to go up per week, and upload them in a fairly consistent manner. This keeps your page active, while giving you some creative flexibility.
6. Keep followers engaged
Pose questions, ask for advice, and interact as much as you can with your followers. This builds a two way conversation and adds to the reliability of your posts.
7. Add relevant hashtags
Hashtags allow Instagram to sort through posts, based on their relevance. Don't add hashtags that aren't relevant to your post, as it can look muddled and irritating to scope through.
8. Collaborate with other Influencers
Each influencer has his/her own set of followers. Collaborating with other influencers is beneficial to both, as they are exposed to each other's follower base, giving them the chance to get more subscribers.
9. Capitalizing on trends
There is a massive set of people who actively search for posts related to the latest trends. If you're among the first to capitalize on the trend, your post is bound to rank on top of searches, so stay on top of fads and utilize their popularity.
10. Reach out to brands
True, most influencers have brands actively seeking them out for engagement. However, if you're working your way up, you need to unleash your networking skills and reach out to relevant brands.
Becoming an Instagram influencer in India isn't easy, and joining a digital marketing course to learn the ABCs of social media marketing can definitely take you a long way in carving out a path for yourself. Want to how to become an Instagram influencer? What are you waiting for? At Digital Skills, learn the core aspects of social media marketing, first-hand from experts in the industry. Embrace the practical way of learning, as you work on live projects and hone your skills for the best Instagram Influencer jobs in the country. With interactive classes, and a wealth of knowledge at your abode, you can make your paid influencer campaign the most talked about thing, right now.
Need a free demo session? Call  9595347484 or send an email to sachin@yashus.in, and we'll get right back to you. Give rise to the digital marketer within you, only at Digital Skills.