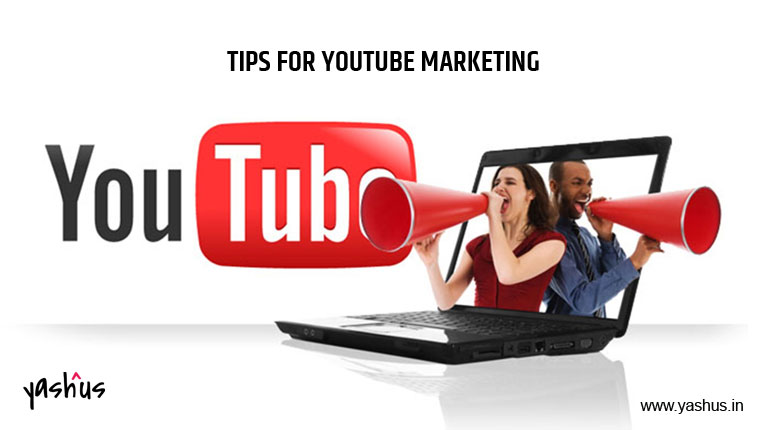 6 ways to manage a YouTube channel
If you're planning on looking for unique ways to promote your brand online, look no further than YouTube. Guaranteed, YouTube marketing takes a bit more effort than other types of marketing with the competition being tough as well, but creating good content can yield effective results, making it all worth it.
To break it down, here are 6 tips on YouTube Marketing in 2019, that's sure to smoothen the process of promoting your brand on YouTube and get you great ROI.
What are the benefits of YouTube Marketing?
YouTube is the second most visited website in the world, which tells you a lot about how powerful marketing on this platform can be. Here are the YouTube marketing benefits you should know about:
• More than a billion people visit YouTube every month, which gives you access to a large base of potential viewers
• Google considers videos to be as important as text, so a mix of both with strong back-link enhances SEO for your brand
• Build a global audience by inserting closed captions in your videos
• Helps bring in revenue through Google's Ad sense
• Videos tend to go more viral than text, giving you a great opportunity for word of mouth marketing
6 tips for excellent YouTube Marketing service
Take over the world of YouTube marketing in these 6 easy ways:
• Create an organized layout
A good option is to create a simple color scheme that is an extension of your website, and in simple terms, adds value to it. You can also organize different types of content under separate playlists, for better clarity.
• Upload regularly
To gain traction, you'll have to upload regularly and frequently. This keeps your channel active and increases your presence on YouTube. Based on research, the best time to post on YouTube is during the early afternoon on weekdays, and preferable the morning on weekends, for maximum views
• Keep it interesting
If you post monotonous content just for the sake of it, of course nobody is going to watch it. Instead, keep your content unique and interesting, for maximum engagement. Build themes around your videos or create a series. You can even come up with unique hashtags and challenges for others to follow and use.
• Craft eye-catching titles
When it comes to video suggestions of YouTube, viewers make their decision based on two things; the title and thumbnail. We'll get into the thumbnail shortly, but the title is what informs and attracts viewers. Use cliffhangers or 'almost' click bait to skyrocket traffic.
• Thumbnail
A thumbnail is your visual attraction. Use big, bold themes and aspects that force viewers to look. Some options are big arrows, brand logos, edgy photos, and you'll definitely see your views increasing.
• SEO
SEO is a major part of YouTube marketing. You know the keywords you're currently ranking for, or want to rank for, so add that in your title and description. Avoid adding long paragraphs in your description and focus on 1-2 lines at a time. As all good SEO goes, avoid keyword stuffing, of course.
YouTube can be incredibly lucrative for your brand, and all it takes to harness the power of this platform is a good technical and practical understanding of how it works. Want to join the best YouTube Marketing course in the industry? What are you waiting for? At Digital Skills, learn the core aspects of YouTube Marketing, first-hand from experts in the industry. Embrace the practical way of learning, as you work on live projects and hone your skills. With interactive classes, and a wealth of knowledge at your abode, you can make your YouTube marketing campaign the most talked about thing, right now.
Need a free demo session? Call 9595347484 or send an email to sachin@yashus.in, and we'll get right back to you. Give rise to the digital marketer within you, only at Digital Skills.