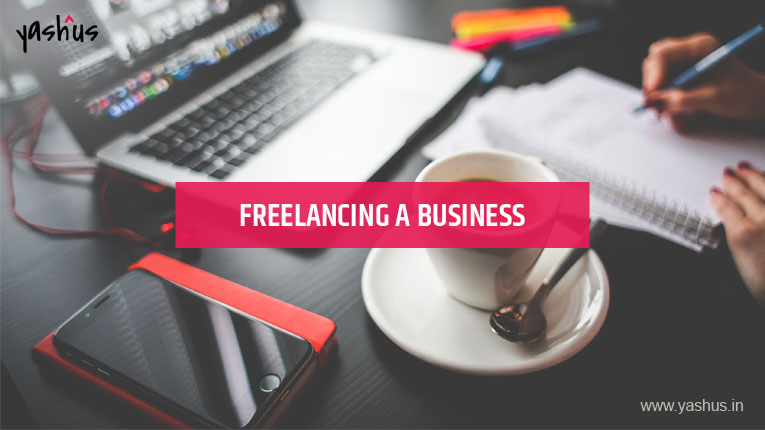 Everything you should know about freelancing
Whether you're looking to supplement your income or just be your own boss, freelancing gives you a number of benefits. As a fresher, just starting out in freelance, the ocean of digital marketing may be confusing, not knowing where to start.
Establishing yourself as a freelancer drives numerous great opportunities your way, for a lucrative career. Though there's no freelancing training, there are a number of steps you can take to ensure success in the industry. Here's your guide to freelancing the right way:
What are the benefits of freelancing?
Freelancing offers numerous benefits for flexibility in career:
Freelancing digital marketing salary supplements your income
You can work from anywhere
Live wherever you want
Be your own boss
Save money on daily travel
Create your own schedule
Pick the clients or projects to work on
Ways to become a digital marketing freelancer?
If you're looking at becoming a freelance digital marketer, here are some steps you can take:
Build new connections and reconnect with old ones
A strong network establishes a great freelancing career. So get in touch with old contacts that may require your services, or may know others in the industry who do. While old contacts are helpful, it's just as important to build new ones. More on that, later.
As a freelancer, it is essential to have a portfolio of all the work you've done.  It doesn't need to be fancy, but clean, sharp, and clear to understand. Don't ramble on, but include key aspects of your past work, and focus on showcasing a wide variety of industries and sectors you've worked on.
Attend digital marketing conferences and meet ups
Check out your local guide, and you're sure to find a number of digital marketing conferences to attend. These are the best places to learn new skills, stay on top of trends in the industry, and most importantly, expand your network.
Reignite your social media
As a digital marketer, you already know the power of social media, so why not use it in your favor? Post about your freelancing availability, and join digital marketing groups on Facebook. Most members post about job requirements and you're sure to get a few good opportunities coming your way. If you don't have a LinkedIn profile, make one NOW. Why? Read below.
Word of mouth referral work wonders, but professional websites work the best. LinkedIn has become the job hunting portal of the future. Build a strong network and get to know people from the same industry, for lucrative opportunities. Its' easy, it's useful, and it's free. Some other digital marketing freelance sites you can check out are Upwork, Freelancer and Naukri.
Freelancing from home is one of the best opportunities for you to establish a good rapport in the industry, and establish yourself as a leader. It keeps you active, on your toes, but at the same time, free to do as you please, without really having to answer to anyone (except the client, of course). It's easy, and anyone can do it, so why not you? So, join a digital marketing course, learn about the industry, and test your skills. Want to learn Digital Marketing from the best in the industry? What are you waiting for? At Digital Skills, learn the core aspects of Digital Marketing, first-hand from experts in the industry. Embrace the practical way of learning, as you work on live projects and hone your skills. With interactive classes, and a wealth of knowledge at your abode, you can make your digital marketing campaign the most talked about thing, right now.
Need a free demo session? Call  9595347484 or send an email to sachin@yashus.in, and we'll get right back to you. Give rise to the digital marketer within you, only at Digital Skills.