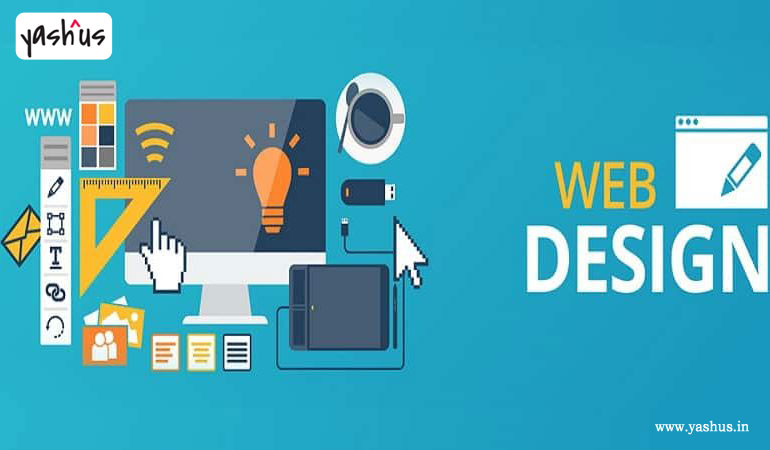 Website design challenges and solution with indus design school
Situated in Ahmedabad, with an intention to cope up with the splurge in the fashion, communication and the manufacturing industry in the recent years, Indus Design School redefined and revamped the concept of formal design courses in all these streams.
Identifying the need for well-qualified students that are ready to take up diverse professional challenges, an undergraduate program in Ahmedabad wouldn't have been as helpful for the students and for the industry either. Therefore, Indus Design School – one of the best design institutes, stepped into education services with its formal graduate programs helping students take up higher challenges and excel in their career. Despite its comprehensive courses, Indus had a challenge creating a crisp website that would convey its educational programs, and this is where Yashus Technologies stepped in! This website designing case study takes you through the diverse website designing challenges encountered by us, and how did we overcome them.
Intuitive design is how we give the user new superpowers
What were Yashus's website designing challenges?
Indus's requirement was clear. It was to design a short website conveying its message, its course contents, and a positive word about the institute in short, yet in an informative and clear manner. Following are some of the challenges encountered in the course of designing a website aligned with Indus's requirements.
within junior college students that are yet to take a call or on the brink of making a decision on their further studies.
The next challenge was to create a mobile/ small screen compatible website. Mobile consumption patterns, amongst the junior college students, as compared to other age groups, are among the highest. Therefore, it was necessary for the website to be compatible on various smaller screens, for instance, smartphones. This was with an intention to enable website browsing on mobile phones anywhere and anytime.
Another genuine challenge was that of portraying a larger picture of the Indus Design School on a relatively small website. This called for adding the most informative content, conveying the need for design courses in the modern context in a precise manner, and creating a virtual brand image for Indus Design School. However, all this in a short, crisp, yet an intriguing, clean and attractive.
Crafting solutions – The Yashus's way!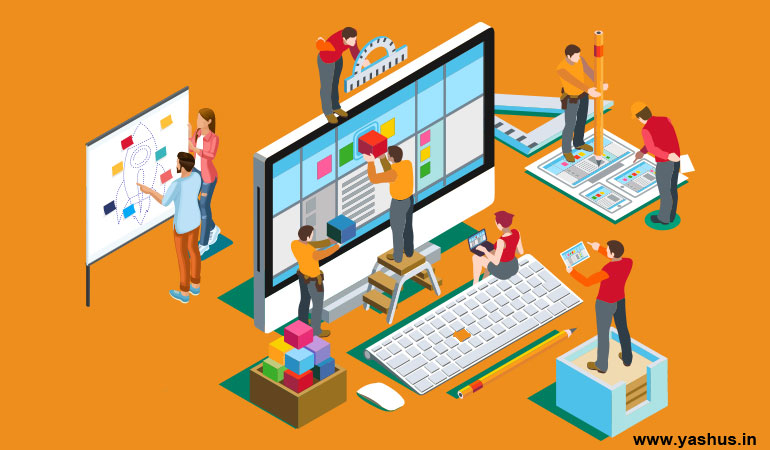 With these dimensions as our concern, we had to literally engineer a solution that would fit into all the concerns of the client, and design a website that would not only satisfy the client's needs but work to its delight. Here's how we made our way out of the website designing challenges.
As opposed to the idea of using professional designs, which we could have easily done, we took the less tread path and used designs created by their students, thus adding authenticity to the website.
Since compatibility was a major concern, we created a website well-responsive for all kinds of devices, including laptops, desktops, tablets, smart-phones, etc. Alongside, we also kept UI and UX designs in mind in order to augment the overall appearance and browsing experience of the website.
From the viewpoint of ethical and sustainable content marketing, we ensured that only authentic content was posted on the website in order to receive more and genuine inquiries.
As a result, today, the website enjoys an average on-site time of 3.47 minutes as against 1 minute in the past. Besides, the average page views increased from 1.2 to 4.8. Further, increasing the visit to lead conversion ratio has increased to 32%. Currently, the view to lead ratio is around 12%.
---
Irrespective of the challenges, Yashus carved a path and made the venture a successful one!
At Yashus Digital Marketing you can sit back and relax, while we do what we do best. With brilliant and innovative digital marketing campaigns that help you generate leads and push sales, accompanied by stellar content that will have people around the world recognize your brand, we help you fulfill the dream you visualize. Call

9766654355

or send an email to sujay@yashus.in, to get in touch with the best in the industry. Experience the best of Digital Marketing, at Yashus.
---