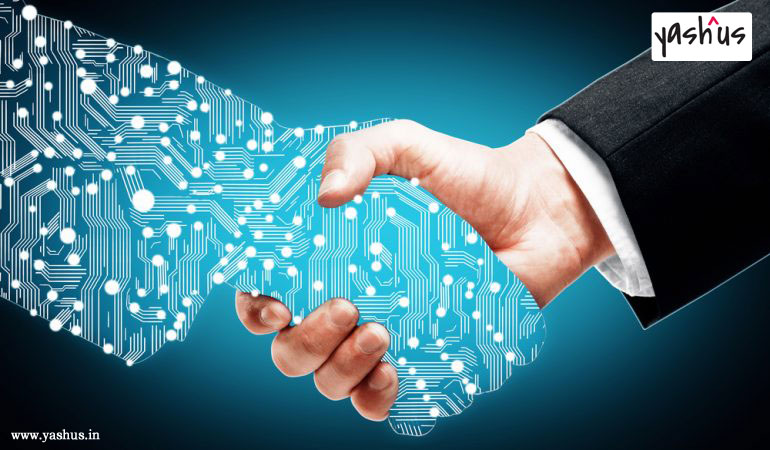 Win more Business with Digitalization and Digital Marketing
Ever dreamt of who all are going digital? Let us delve back into the past, say 10 years ago, and try and recall if you ever thought of your routine roadside Dosa vendor, or your everyday tea saviour could go digital, with an app floating around in the web world?
None of us would have ever thought of it. Of course, industry projections are always deemed to be there, but a Dosa seller going digital? Back then this could have seemed to be an over-ambitious thought.
Marketing is no longer about the stuff that you make, but about the stories, you tell
Now, coming back to the present, do you know that your daily chaat seller, or the same Dosa seller, may have their own apps to help you order food at your workplace or home? Yes, they must have! Digitalization is growing leaps and bounds, and businesses that haven't picked up with the pace, its high time they need to shape in, or perhaps, be prepared to be shipped out! And, that's exactly where this blog is coming from. With the world spending almost half of its time fidgeting with tablets, smartphones, and laptops, digitalization has become an imperative upgrade for all the businesses intending towing more business by making it available on the world's fingertips, and eventually achieve greater success.
The Amazing World of Digitalization!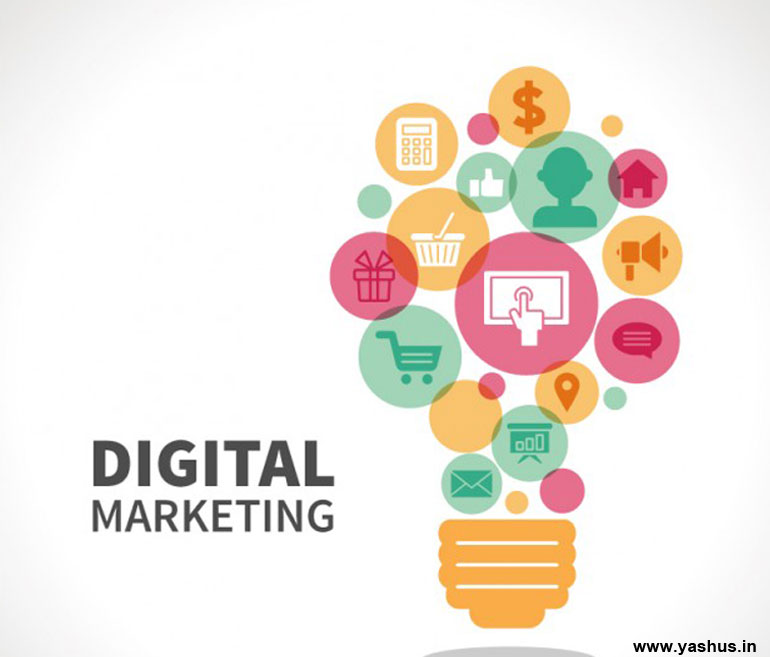 Imagine, the streets are all crowded with the honking weekend traffic, and you are already guzzled up with the only strength that you've got is into your fingers to pick up your smartphone, and order food online. You pay online or cash on delivery, irrespective of it you would get your food delivered at your home. Do you credit this facility to digitalization and digital marketing? You should! Besides being an additional revenue source for the business owner, digitalization takes businesses to every household, thus also proving beneficial for the consumer, for whom ordering things is now just a matter of clicks and swipes. I was absolutely amazed at the fact that once a small-time chaat thela, has now grown into a chaat center, offering franchisees, and selling chaat online through its full-fledged app!
On one hand, wherein small-time food vendors selling street food in Pune are growing their business online through various food delivery portals and apps, on the other hand, petrol pumps in Pune, also have started to realize the importance of going digital. This has resulted in petrol pump owners strategizing and launching various schemes offering petrol on a credit basis. Imagine, selling and buying petrol which was otherwise governed by immediate payments (that too in cash, is now turning into a deal offering credit period to its buyers! Of course, why does a petrol vendor have to worry about consumers? He'd still get it. But, in order to retain customers, build consumer loyalty, petrol pump owners are feeling the need to go digital and create an online digital community to build and retain their business, thus leveraging the power of digitalization.
Why do Entrepreneurs Need Digital Marketing in the Modern Context?
In a nut-shell, digitalization results in some tangible and long-term benefits. A few common ones are mentioned below.
Hassle-free ordering, quick delivery, credit periods, etc. help build customer satisfaction and loyalty.
Business goes global.
Need for lesser physical space, as most of the stuff is sold and bought online.
Recording transactions, along with the availability of business reports.
Creating access to the untapped areas within the vicinity.
Creating an additional source of revenue, apart from physical customers.
So for businessmen who still are in a dilemma, like I've said earlier, it is high time that they shape in, build strong online communities through Digital Marketing, create additional income sources, and eventually keep up with the world's pace.
---
Where do you see your brand positioned in the following year? Industry domination? We'll help you get there. With the internet being a vortex filled with everything there is to know about the world, ensuring your brand stands out may be a task for some.
At Yashus Digital Marketing you can sit back and relax, while we do what we do best. With brilliant and innovative digital marketing campaigns that help you generate leads and push sales, accompanied by stellar content that will have people around the world recognize your brand, we help you fulfill the dream you visualize. Call

9766654355

or send an email to sujay@yashus.in, to get in touch with the best in the industry. Experience the best of Digital Marketing, at Yashus.
---