Mobile Marketing
Mobile marketing is one of the hottest trends in digital marketing. And why not? Mobile traffic constitutes more than 50 percent of the total internet traffic, and smartphone users use their phones to access emails, social media, and shop online. Therefore, if you want to promote your business online, utilizing mobile marketing alone can serve your purpose. Let's dive into the standard components of digital marketing and how mobile marketing service providers can help you achieve your marketing objectives.
We utilize Mobile marketing by :
Using advanced techniques to reach out to your target audience
Delivering high-performing campaigns
Formulating a strategy according to your business goals
Devising a way forward with the results obtained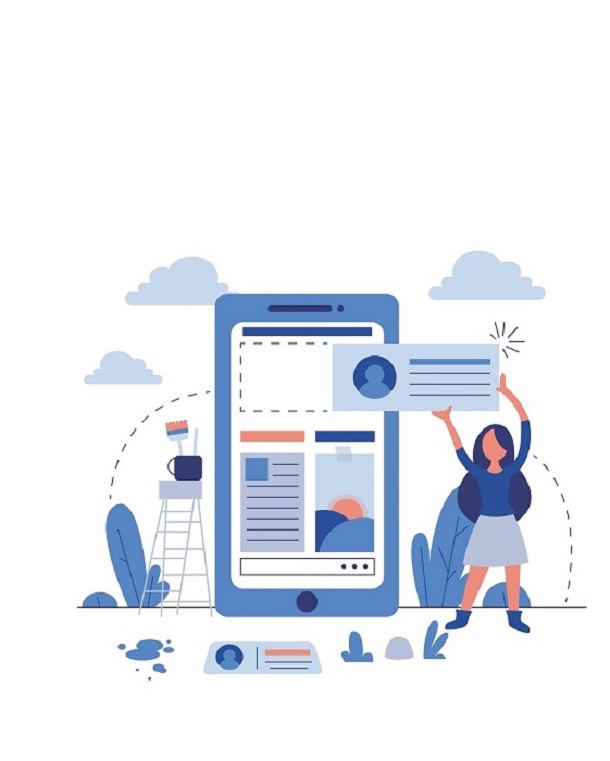 Mobile app marketing company
A mobile app marketing company helps businesses improve their mobile marketing strategy by deploying well-planned techniques and practices. Some solutions a mobile marketing company can offer include:
Increased mobile traffic
Mobile traffic refers to the traffic that comes from mobile device users only. Increased mobile traffic can result in more customer engagement and more sales.
Improved brand reach
With a large number of users on mobile, improving your brand reach should not be a hassle. A positive brand reputation results in more customers, along with recurring customers.
Increased sales
A vast majority of e-commerce users use mobile phones to make a purchase. And with the rise of e-commerce, this trend is expected to grow gradually. Therefore, if you sell products, movie marketing can play a vital role in driving more sales.
Mobile Strategy – We help you define the role of mobile marketing for your business, and determine where it fits in. We make a blueprint of what strategies will work for you, and focus on them, using gap analysis, research and various other processes.
Customer Acquisition – As a performance oriented digital marketing agency, we focus on effective mobile customer acquisition and customer engagement. Campaign tracking, data management, and channel performance understanding is what we have, to ensure that the job is done efficiently.
Download our new whitepaper today – a beginner's guide to generating business leads the inbound way
Yashus Digital Marketing has helped our app reach out to the right audience and achieve the required ROI for our campaign. We have been working with them for the past 2 years now, and are incredibly satisfied with their services.
The Yahus team was extremely supportive in terms of taking our campaign within a short span of time. Their efficiency an expertise in the industry is remarkable.
Mobile marketing services provided by Yashus
Mobile marketing services provided by us are as follows:
Mobile Optimization
Mobile optimization refers to optimizing your website according to small screen devices so that it can load quickly and fit on mobiles. Google has clearly stated in its previous algorithmic updates that mobile-friendly websites will have an edge over those who don't. 
AWP: Accelerated Web Pages
AWP is an initiative from Google, which focuses on creating simplified versions of heavy websites, for making them load faster on mobile devices. Moreover, Google has also indicated that AWPs will be a ranking factor on Google, which makes it an essential part of your mobile marketing strategy.
Mobile SEO
Since Google prioritizes mobile traffic a lot, it utilizes a separate ranking algorithm for mobile SEO. Creating a website that is mobile optimized and has AWPs is most likely to rank higher on mobile Google searches.
Mobile App Marketing Services
Smartphones are an integral part of our lives. From calling to clicking selfies, we use mobile apps to carry out our daily tasks. If you are contemplating developing a mobile app, you should consult a reputed mobile app marketing company.
According to mobile marketing devices one of the trending app development ideas include:
AR/VR apps
AI-Based apps
IoT apps
On-demand apps
However, developing an app is not enough, and you will need a healthcare digital marketing agency to help you with app promotions.
The Bottom Line
It is no brainer that mobile marketing is one of the essential aspects of your digital marketing campaign. Mobile users constitute more than 50 percent of the total internet traffic, which has made mobile optimization a vital ranking factor in Google. Additionally, mobile apps also play a crucial role in engaging mobile users, making it a must-have for businesses targeting mobile users.