Best Email Marketing Strategy
Email marketing refers to sending emails to prospects and customers in a strategic manner to instill trust and bring in conversions. Email marketing is one of the most popular marketing strategies because it offers a high rate of conversions if performed correctly. However, if you do it the wrong way, it can have adverse effects on your business, which can have adverse effects on your business. Here is a brief overview of what email marketing is and how an Email marketing company in Pune can help you grow your business.

Email Marketing Service provided by Yashus
Email marketing services consist of providing 360-degree email marketing solutions, ranging from introducing your business to increase sales and profits. Some email marketing services India include:
The email marketing team at Yashus
Helps you reach your targeted audience with specific database
Manages your content plans and design your communication
Uses the latest software for better delivery and management
Analyses campaigns and reports the outcome, to plan the way forward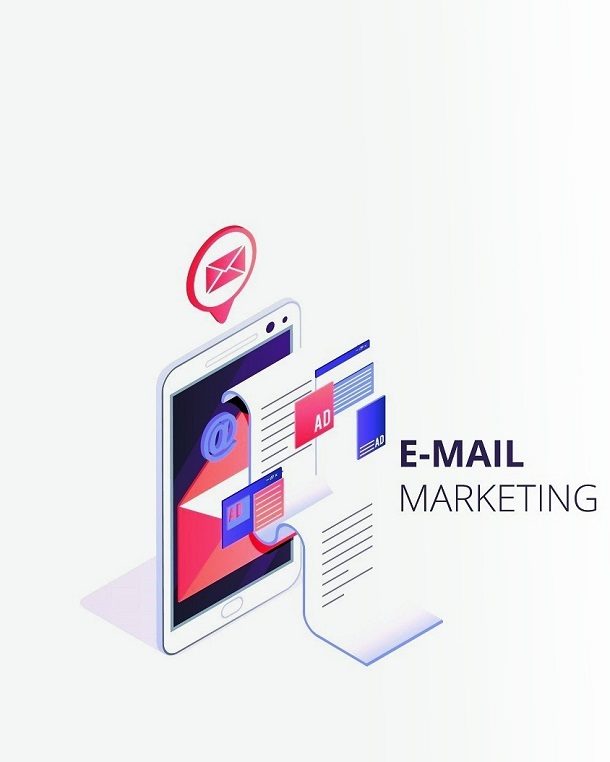 Brand Introduction
If you don't create your email list and prefer outsourcing it or purchasing it online, your prospects might be entirely oblivion about your brand. In such cases, bombarding your prospects with sales emails can be a major turn off for them. Therefore, it is essential to commence your email marketing campaign by introducing your brand and start seeping in slowly.
Building Trust
Although email marketing is one of the best marketing strategies, it is not a piece of cake. For your emails to convert, you need to build trust with your subscribers, which takes time, patience, and strategic email scheduling. If you find this process difficult, you can consult email marketing service providers.
Increased Engagement
Your prospects will purchase from you only if they engage with you and your emails. If your prospects never reply to your mails, ask questions, or send feedback, you are on the wrong track. Engaging prospects turn into recurring customers, and you need to focus on engaging your prospects.
Increased Sales
Email marketing is one of the most preferred digital marketing strategies because of the results it offers. If you manage to introduce your brand in an impactful fashion, build trust, and increase engagement, you will undoubtedly bring in more sales.
Strategy & automation - It's not about just sending emails to a database and spamming your target audience. It's quite important to understand the database and how to work on it to develop successful strategies and content to engage your audience.
Performance & measurement – Email marketing is also called performance marketing, as there are many ways to calculate the success of a campaign. We work closely with your team, to understand what your KPIs can be, and help you in achieving them.
Download our new whitepaper today – a beginner's guide to generating business leads the inbound way
We have been working with Yashus for more than 3 years. They understand exactly what the clients wish to achieve, and have executed our email marketing campaigns flawlessly,to generate qualified leads for our business.
Yashus has been promoting my business digitally for the past 8 months now, and have achieved great results. The expertise of the team in e-mail marketing has generated 75% of our leads from digital marketing.
Email Marketing Parameters we work on
An email marketing service company can provide a wide range of email marketing solutions. Some of the standard email marketing solutions are discussed below.
Email Content
What you write in your emails will determine how your prospects respond. It is essential to create engaging and convincing sales letters to influence prospects to take action.
Template Design
Although content is essential, it is not the sole deciding factor for the success of your email marketing campaign. The template of your email plays a vital role, as it creates the first impression that attracts prospects to read your emails.
Scheduling
You cannot send all the emails at one go. But you cannot send emails with long gaps as well. It is essential to create a well-planned schedule that has a fruitful frequency.
Email Marketing Service Company
As mentioned earlier, email marketing is one of the best mobile marketing strategies and very rightly so. It can offer exceptional returns if performed correctly. However, it can backfire as well; therefore, it is essential to seek expert services.